Institution
Hryniewiecka 'Harnam' Polish Folk Dance Ensemble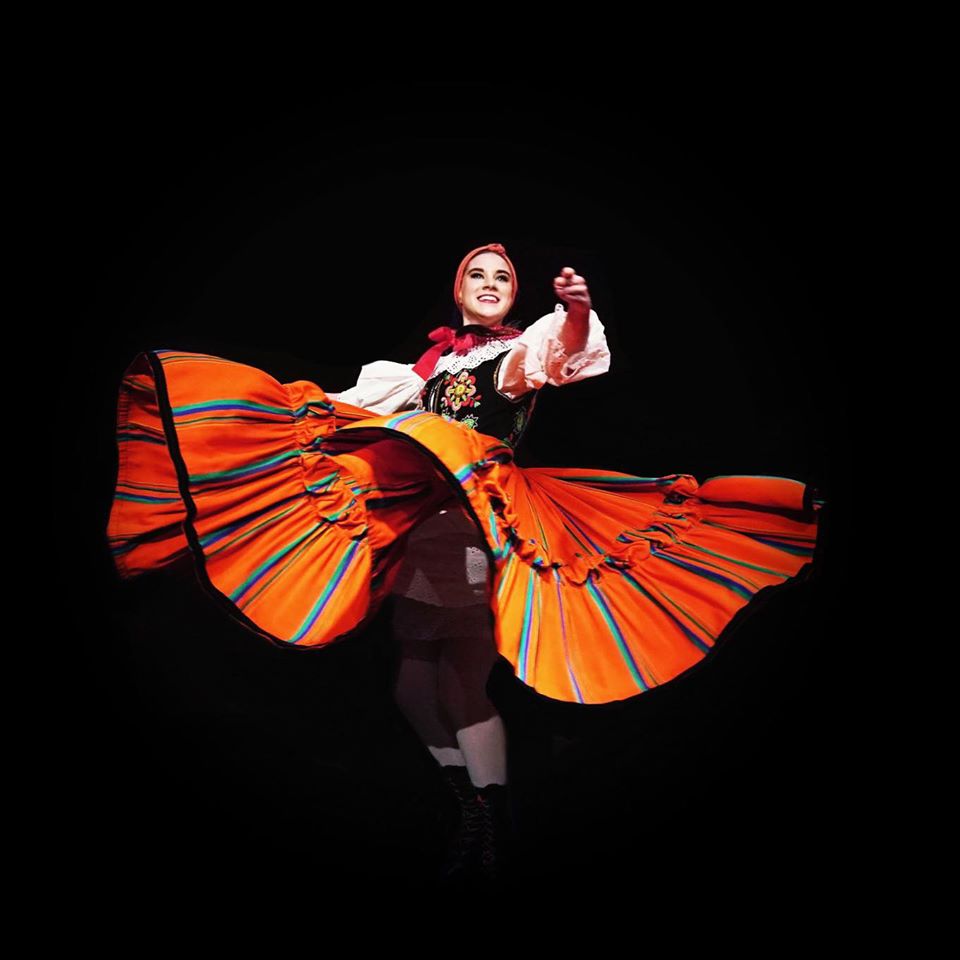 Pulse of Poland,
photo Kasia Gołaszewska Michalak
Our beautiful tradition that we love and deeply respect is shown in the national and regional dances, marvellous outfits as well as timeless choreogroaphy supervised by Jadwiga Hryniewiecka, the founder of our 'Harnam' Dance Ensamble. The past and the present of the dance ensemble are: by passion, love for dancing, youth and energy, all of which are omnipresent during our trainings and stage performances.

Events
Participation in the film 'The Citizen', directed by J. Stuhr
2014, Łódź
The Folk Festival – Corum and Bayburt
2012, Corum and Bayburt
The Folk Festival – Volubills
2010, Volubills
The Folk Festival – Stuttgart
2009, Stuttgart
The Folk Festival
2009, San Sebastian
The Folk Festival – Korpilahti
2007, Korpilahti
Presentation at the invitation of the Hungarian Polish community
2006, Budapest
Performance at the youth olympics – Brno
2005, Brno
Concerts in the Moselle district promoting Poland's first month of participation in the European Union
2004, Moselle
Concert at the NATO base
2003, Istanbul
Prizes
1st Polish Championships in National Dances
2019, Ujazd
VI International Festival of Creativity 'Kaleidoscope of Talents: Winter 2016' in Polanica Zdrój – First Place for the representative group in the Adult Regional Dance category (MAXI), First Place for the youth group in the Regional Youth Dance Category (MIDI), and Special Prize for the entire Group from the Educator Foundation
2016, Polanica-Zdrój
1st place at the 10th National Festival of Artistic Groups of Polish Villages (in the category of Artistic Groups)
2015, Kielce
First Place at the Kunming Carnival International Festival of Cultural Tourism (in the All Groups category)
2013, Kunming
First Place at the 25th Jan Deleta Review of Groups and Stylised Groups
2012, Szydlowiec
Silver Medal for Merit to Culture – Gloria Artis
2012, Warsaw
Cup of the Mayor of the Wolbórz Commune at the 2nd Festival of Children's Folk Groups of the Łódź Voivodeship
2009, Wolbórz
'Polonez '99' Grand Prix
1999, Lubaczów
First Prize at the Friendship of Nations International Dance Competition
1974, Kishinev
Palma Cote d'Azur
1957, Cannes
Performance
Pulse of Poland
Company
Hryniewiecka 'Harnam' Polish Folk Dance Ensemble
Credits
Marcos De Lima

Choreographer

Maria Kuśnierz-Skonieczna

Choreographer

Łukasz Skonieczny

Music director
Performance synopsis
The melody, rhythm and pulse of the dance we will see and hear during the concert are melodies deeply rooted in our hearts. We know them, if we are sometimes unsure of their origins. During this evening we will explore five traditional and folk dances: the Polonaise, Krakoviak, Kujawiak, Oberek and Mazur. Thanks to these, the audience may feel just what the dancers feel – the heartbeat of Polishness.
Duration

60 "

Crew *

35

Artists

30

Premiere

2020-02-27, Łódź

Audience

everyone (regardless of age)
* cast plus technical support
This information has been provided by the person or organisation in question.
The National Institute of Music and Dance and the Adam Mickiewicz Institute
are not responsible for its contents.