Artist
Urszula Bernat-Jalocha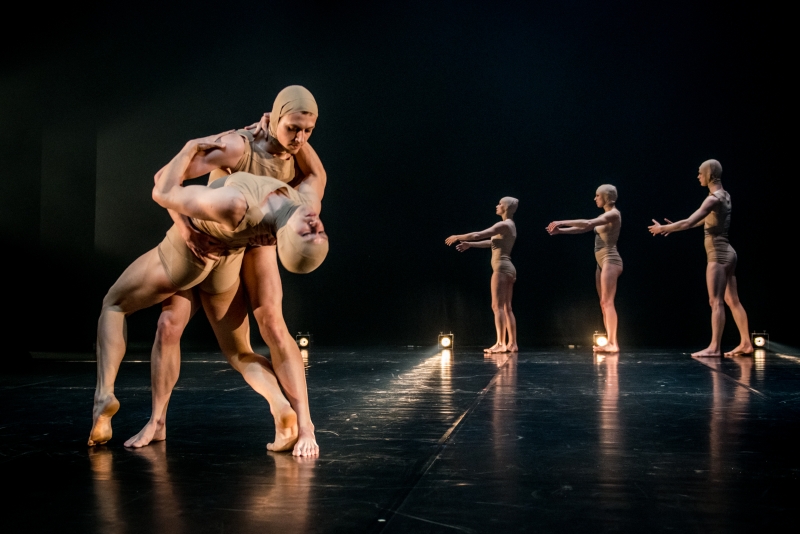 Nondescript,
photo Maciej Zakrzewski
Urszula Bernat-Jałocha is an independent dancer, choreographer and teacher (including the DanceAbility method). She is a graduate of the Warsaw Ballet School, the Fryderyk Chopin University of Music, and the Scottish School of Contemporary Dance. She has worked with Ohad Naharin, Jo Strømgren, Jacek Przybyłowicz, Ewa Wycichowska, Sjoerd Vreugdenhil, Yoshiko Waki and Iwona Pasińska. She has created performances including 'The Perception', 'Nondescript' and 'Showreel'. She is a founder of the UM Foundation.

Events
Contemporary Theatre
2017, Szczecin
Zamek Cultural Centre
2017, Poznań
Poznań International Fair
2015, Poznań
Dancing Poznań
2014, Poznań
VII Festival Atelier of Polish Dance Theatre
2014, Poznań
Performance
Nondescript
Company
Urszula Bernat-Jalocha
Credits
Urszula Bernat-Jałocha

Choreographer
Performance synopsis
Over the last few decades, the differences between both sexes have been blurring. Unisex has come to the fore. In this performance, the human being is shown as impersonal, androgenic material, made of flesh and its unlimited possibilities. 'Nondescript' balances on the indefinite and speculative line between terms 'sex' and 'gender'. By presenting the phenomenon of blurring of the sexes, it draws attention to the consequences of its risk of dehumanisation.
Duration

40"

Crew *

6

Artists

5

Premiere

2014-04-26, Poznań

Audience

adults
* cast plus technical support
This information has been provided by the person or organisation in question.
The National Institute of Music and Dance and the Adam Mickiewicz Institute
are not responsible for its contents.