Artist
Paweł Sakowicz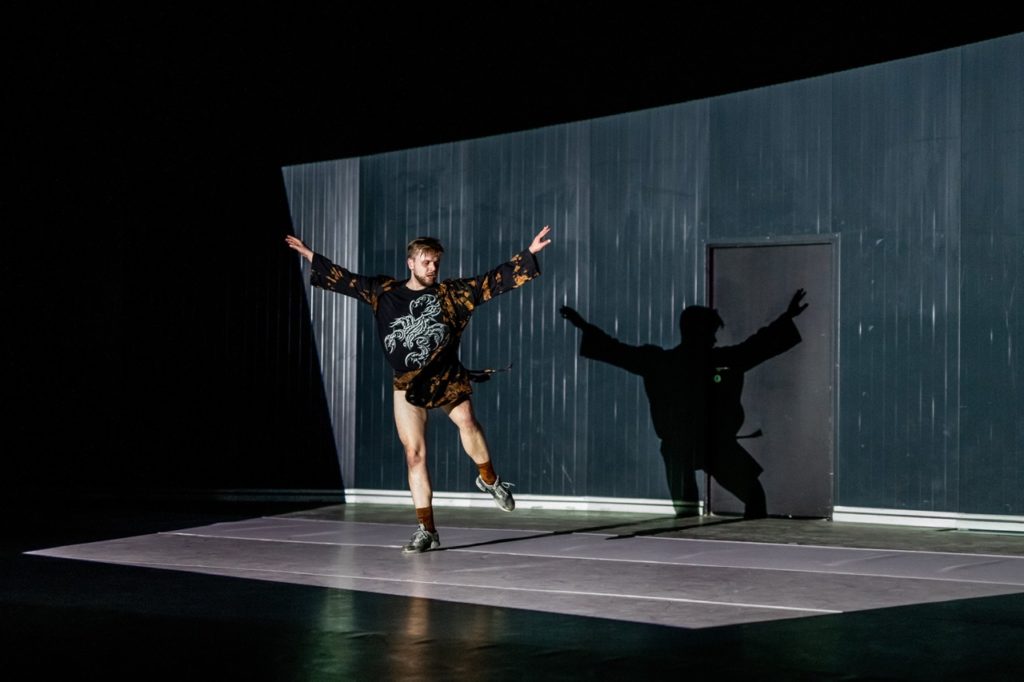 Jumpcore,
photo Maciej Zakrzewski
Paweł Sakowicz is a choreographer and dancer. He graduated from the University of Warsaw and the London Contemporary Dance School. For the last few years, he has been working with various artists, curators and theatre makers across Europe. His works include 'Bernhard', 'TOTAL', 'Jumpcore', 'Thriller' and 'Masakra'. They have been presented during three editions of the Polish Dance Platform, La Biennale de danse du Val-de-Marne and at NYU Skirball and CAC New Orleans, amongst others.

Events
The Divine Comedy Festival
2019, Kraków
Jumpcore in Switzerland
2019, Dornach, Susch
The Malta Festival
2019, Poznań
Spring Forward – Aerowaves Twenty19
2019, Val-de-Marne
'Jumpcore' in Sofia (NDK)
2019, Sofia
Performance
Jumpcore
Company
Paweł Sakowicz
Credits
Paweł Sakowicz

Choreographer and dancer

Mateusz Szymanówka

Dramaturge

Indecorum

Music

Doom 3k

Costumes
Performance synopsis
It is not entirely clear if Fred Herko planned to finish his intimate performance with suicide. He took a bath, turned on Mozart's Coronation Mass and began to dance naked in his friend's living room. He approached an open window several times. When Sanctus resounded, he ran and jumped out the window of the fifth-floor apartment on New York's Cornelia Street. Ballet dancers are said to believe they can fly. And indeed, suspended for a second in a jump, they do.
Duration

45"

Crew *

3

Artists

1

Premiere

2017-12-08, Lublin

Audience

everyone (regardless of age)

Warnings
* cast plus technical support
Contact
Promotional details
'Jumpcore' belongs to the collection of the Zachęta National Gallery of Art.
'Jumpcore' was selected for Aerowaves Twenty19.
This information has been provided by the person or organisation in question.
The National Institute of Music and Dance and the Adam Mickiewicz Institute
are not responsible for its contents.