Informal Group
Eve and He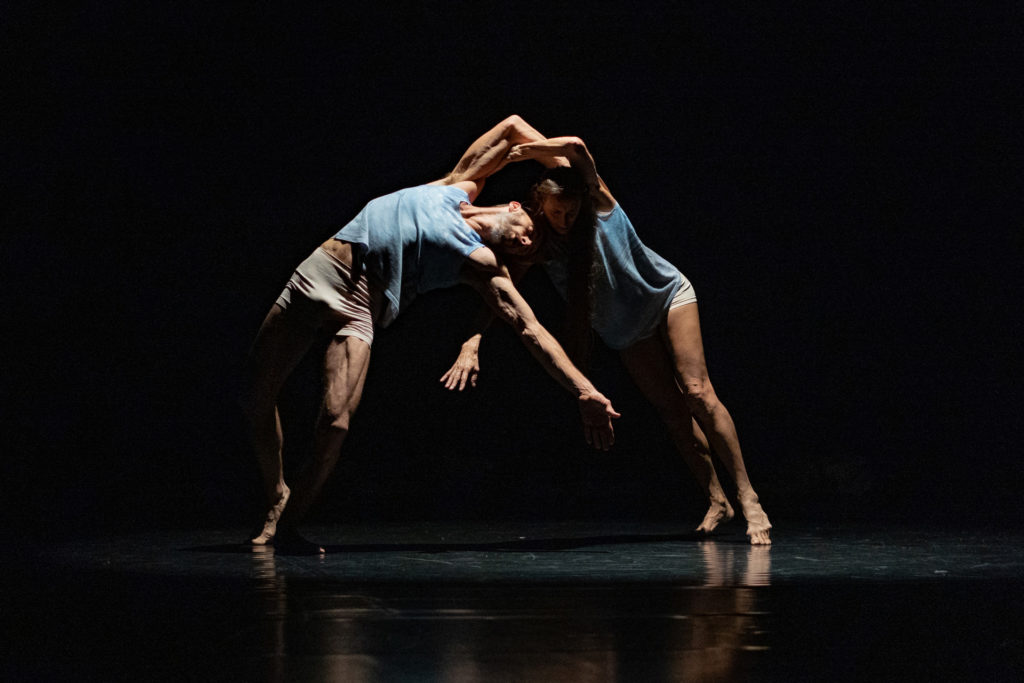 Eva and He,
photo Tomasz Tarnowski
Iwona and Paweł's project started in Wrocław with an open improvisation, and it later evolved into several storytelling duets. 'Adam and Elf', 'Pablo & Iv' and 'Eve and He" were created successively. For each, the complementary and enriching music was created by Marcin Janus. These duets always refer to a relationship between two people, but explore different personalities, languages, constellations and music. The establishment of the characters and their interactions are set according to improvisations. The score sets the framework, which has a strong connection to the music.

Events
Kaleidoscope
2019, Białystok
Barefoot
2019, Połczyn Zdrój
Performance
Eva and He
Company
Iwona Olszowska, Paweł Konior, Marcin Janus
Credits
Iwona Olszowska

Creator

Paweł Konior

Creator

Marcin Janus

Co-creator
Performance synopsis
'Eva and He' is a duet of structured improvisation performed by Iwona Olszowska and Pawel Konior, with live mixed music by Marcin Janus.
The scenario serves as the base structure of the theme, while the dancers create a constant composition according to the story score. The score sets up the framework of the dancers' presence, actions, movement and dance expression. As they come into relationships with each other, images, pictures and short stories evolve. 'Eva and He' is an impression freely connected to the motif of Adam and Eve.
Duration

45"

Crew *

4

Artists

3

Premiere

2017-06-17, Kraków

Audience

adults
* cast plus technical support
This information has been provided by the person or organisation in question.
The Institute of Music and Dance and the Adam Mickiewicz Institute
are not responsible for its contents.