Artist
Paulina Święcańska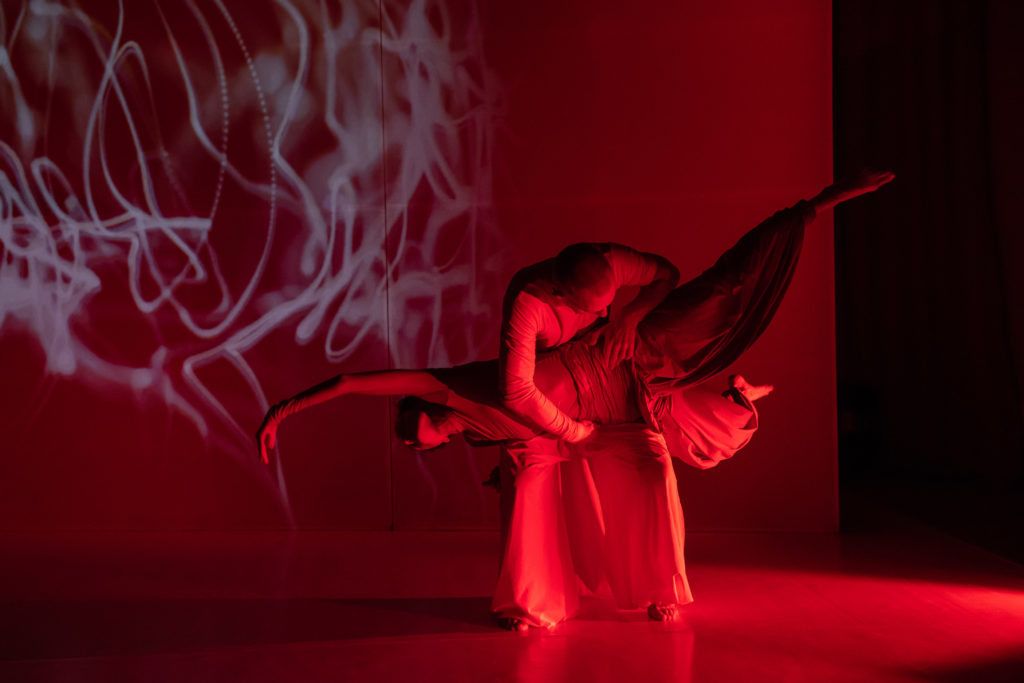 EXIT,
photo Marta Ankiersztejn
Choreographer, teacher, cultural manager. She specialises in the realisation of movement performances connecting the professional environments of artists with amateurs (seniors, young people, people with different mobilities, dance lovers). She employs bodywork techniques and methods such as contact improvisation, authentic movement, improvisation, animal flow and pilates. Since 2010, she has served as artistic director of the Warsaw CI Flow International Festival (polandcontactfestival.com).

Prizes
Association of Polish Stage Artists
2018, Warsaw
Performance
EXIT
Company
Paulina Święcańska
Credits
Paulina Święcańska

Concept, choreography

Marek Klajda

Choreography

Piotr Janowczyk

Visualisations
Performance synopsis
'EXIT' is output, departure, change. What remains after us? 'The Virgin Suicides', 'Wuthering Heights' and 'In the Mood for Love'. Sometimes this exit is painful, traumatic and sad, and at other times, it is soothing and releasing. Each of the creators of the show has left a mark with their own personal story at the end. Now it is time for the viewer. Is the spectator also experiencing this time? Or maybe it's already behind them... Going out, finishing, EXIT.
Duration

40"

Crew *

5

Artists

3

Premiere

2019-03-07, Warsaw

Audience

everyone (regardless of age)
* cast plus technical support
This information has been provided by the person or organisation in question.
The National Institute of Music and Dance and the Adam Mickiewicz Institute
are not responsible for its contents.