Artist
Małgorzata Matuszewska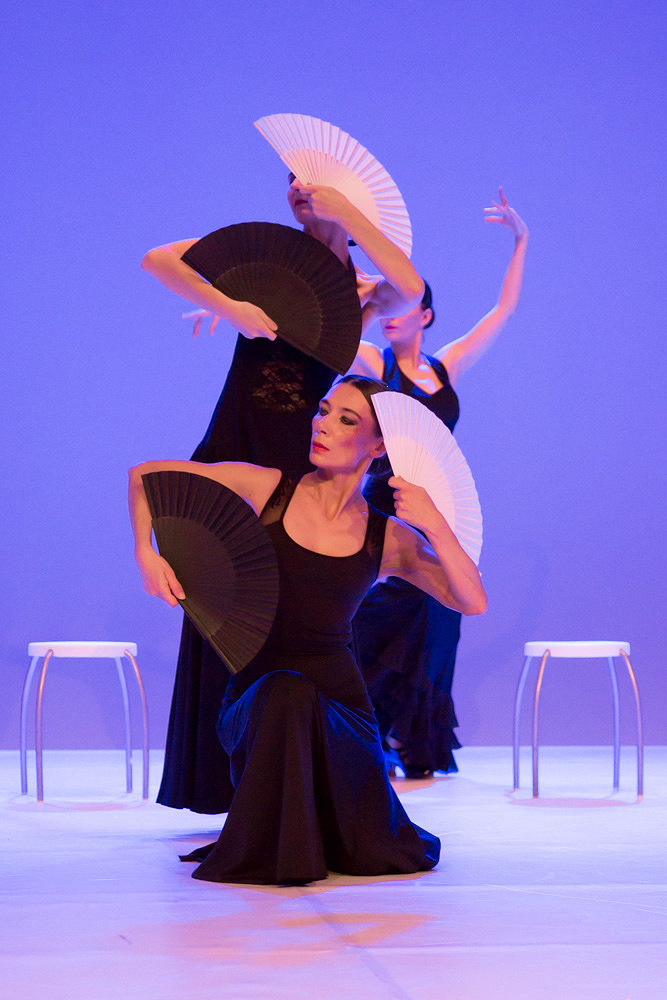 Bolero ,
photo Eliza Kacprzak Karabin
Dancer-choreographer Małgorzata Matuszewska is the founder of Dance Theater NTF, which combines many cultures into one common means of expression. Matuszewska's main technique is Spanish dance, but she is also acquainted with other cultures, contemporary forms and performance techniques. She has collaborated with the Dance Art Center of Warsaw, amongst others. Her projects include 'Infantka' (part of 'residencies/premieres 2009'), and she participated in "Motus Animi Continuus' (2019).

Events
"TARA" (dir. Mojgan Moghooli) choreography and dance
2020, Heidelberg
XXIII Festival Internacional CERVANTINO
1995, Mexico
tournee, Germany, Opera "Gypsy Baron", J. Strauss, Opera Nova of Bydgoszcz, dance
1994, Baden-Baden, Ulm, Wuppertal
Performance
Bolero
Company
Dance Theater NTF
Credits
Małgorzata Matuszewska

Choreography

Piotr "Święty" Pońsko

Lighting design
Performance synopsis
The idea of the performance is a dance dialogue between two colours – white and black – performed to Maurice Ravel's 'Bolero'. The main aspect of the composition is 'the talking of the fan', starting with drum sounds, moving through sketching lines and playing with dynamics, ultimately reaching the level of hidden symbolism.
Duration

15"

Crew *

5

Artists

4

Premiere

2017-11-25, Warsaw

Audience

everyone (regardless of age)
* cast plus technical support
This information has been provided by the person or organisation in question.
The National Institute of Music and Dance and the Adam Mickiewicz Institute
are not responsible for its contents.