NGOs
Komuna Warszawa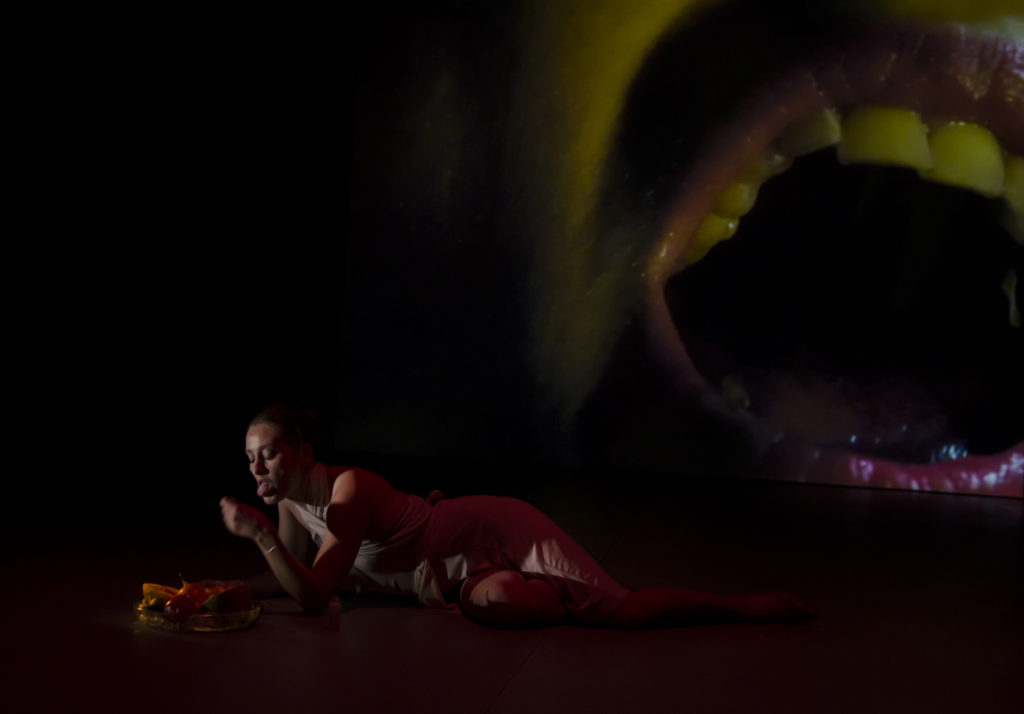 Body Parts,
photo Katarzyna Szugajew
Komuna Warszawa is one of the most important independent avant-garde theatres in Poland. In its original, text-based works, Komuna Warszawa explores key issues of the contemporary world, ceaselessly seeking new forms and means of expression. Komuna Warszawa has taken part in some of the most important festivals in Poland and the world, performing at such venues as La MaMa in New York City, HAU in Berlin or 104Centquatre in Paris.

Events
Performing New Europe Festiwal / SZENE Salzburg
2020, Salzburg
Performance
Body Parts
Company
Ramona Nagabczyńska
Credits
Ramona Nagabczyńska

Choreography

Mateusz Szymanówka

Dramaturgical support

Agata Siniarska

Dramaturgical support

Jędrzej Jęcikowski

Lighting

Nagi Gianni

Props, video

Philippe Riéra

Artistic mentorship

Ramona Nagabczyńska

Text

Witek Orski

Photography

Jakub de Barbaro

Graphic design

Grzegorz Tomczewski

Producer
Performance synopsis
'Body Parts' is the outcome of a choreographic fascination with the face. The performance looks into both its anatomy and physiology and its ability to be an ever-changing image which generates meaning, emotion and identity. Traditionally, the face is considered to be the interface of a human being's psyche and its discourse is charged with romantic phrases. Meanwhile, as with any other body part, its use and reception changes under the weight of history and specific cultural norms.
Duration

45"

Crew *

3

Artists

1

Premiere

2019-11-09, Warsaw

Audience

adults

Warnings
* cast plus technical support
Contact
Promotional details
Premiere: 9th November 2019, Komuna Warszawa
Production: Burdąg Foundation
Partners: Centrum w Ruchu, CSW Zamek Ujazdowski, Buda Kortrijk, Lubelski Teatr Tańca, Tanzfabrik Berlin, Komuna//Warszawa
Produced with the support of the Municipality of Warsaw
The artist is supported by the apap (advancing performing arts project) Network. The project was co-financed by the EU 'Creative Europe' programme.
This information has been provided by the person or organisation in question.
The National Institute of Music and Dance and the Adam Mickiewicz Institute
are not responsible for its contents.