Artist
Karolina Wyrwal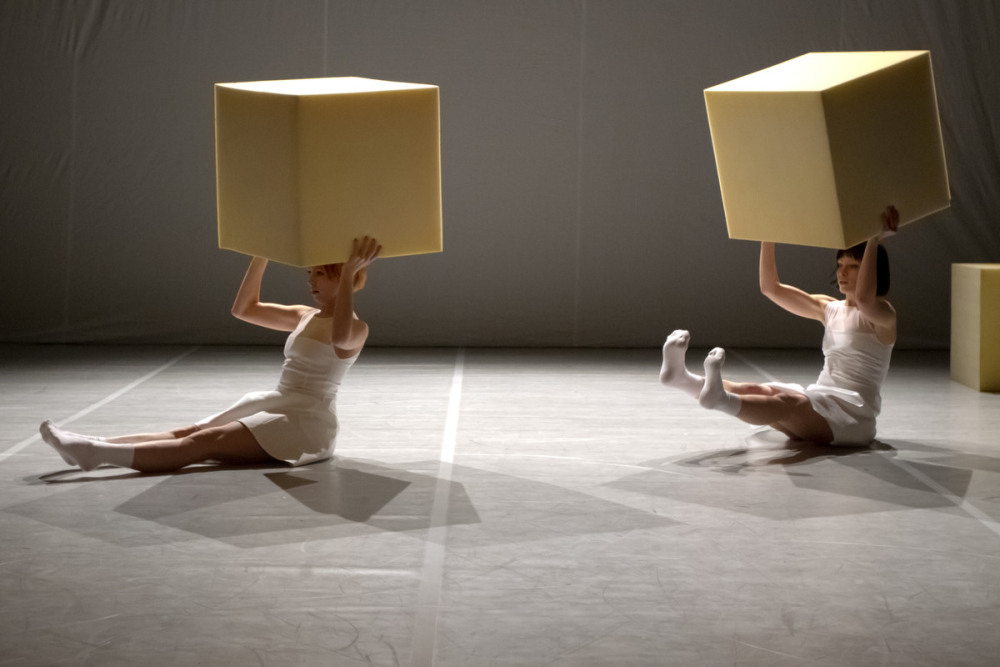 Double Trouble,
photo Adam Ciereszko, Polski Teatr Tańca
Karolina Wyrwał majored in Movement Studies at the Northern School of Contemporary Dance (Leeds, UK) and graduated with 1st Class BAHons in Contemporary Dance. In 2008, she joined the Polish Dance Theatre and created three full-length pieces for the company: 'Solo na Dwie Osoby' (2009), 'The Outline' (2010) and 'Double Trouble' (2012). Since 2012, she has worked with cie. toula limnaios in Berlin.

Performance
Double Trouble
Company
Polish Dance Theatre
Credits
Karolina Wyrwal

Choreographer

Paul Tinsley

Composer

Zofia Jakubiec

Set designer
Performance synopsis
Manipulation, play and puzzle are the key words connecting Wyrwał's performance with the works of Kruger. 'Double Trouble' asks to what extent the current fashion and personal beliefs and preferences change the image of what we see. All in all, perception always comes to us deformed, and creating an ideal is nothing but mystification. 'Double Trouble' uses 'smart wireless' cubes which control and create live sound. Controlled by the touch of the dancers, they create a unique musical interface.
Duration

25"

Crew *

4

Artists

2

Premiere

2012-02-24, Poznań

Audience

adults
* cast plus technical support
This information has been provided by the person or organisation in question.
The National Institute of Music and Dance and the Adam Mickiewicz Institute
are not responsible for its contents.