Informal Group
Human Fields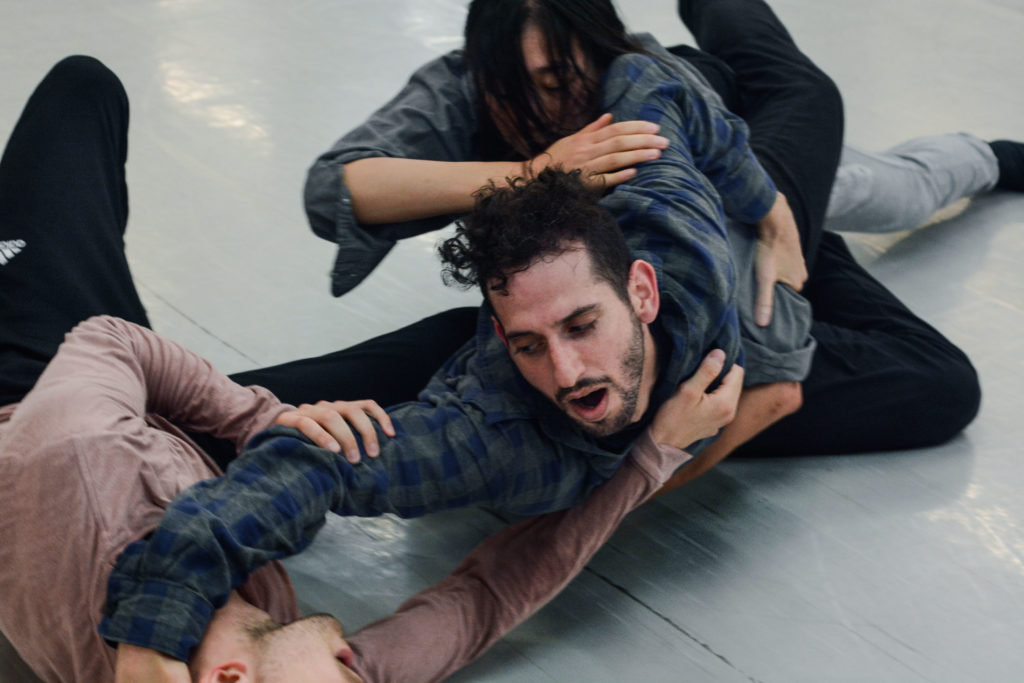 place to be,
photo Oren Fait
Dariusz Nowak and Dor Mamalia began working together in 2017, and after two successful years, they expanded their group – thus founding a new dance collective, HUMAN FIELDS.

They have performed at Sadler's Wells Theatre, Korzo Theatre, Suzanne Dellal Centre, CONTEXT Diana Vishneva, and many others. In January 2020, they choreographed a new piece for TCUNAM in Mexico.

Human Fields also teaches workshops, company classes, and dance programs based on its unique movement language.

Events
ResiDance Festival Jerusalem
2019, Jerusalem
Curtain Up Festival
2019, Tel Aviv, Kibbutz Ga'aton, Jerusalem
Susanne Dellal Centre International Exposure
2019, Tel Aviv
ArtBlau Residency
2019, Braunschweig
The What Dance Can Do Gala Festival
2019, Zürich
Performance
place to be
Company
Human Fields
Credits
Dariusz Nowak

Choreographer

Dor Mamalia

Choreographer
Performance synopsis
The movement of the piece reflects a growing conviction of modern life: that change is the only permanence, with no final state in sight and none desired. 'To be' means forever 'becoming'. Temporariness, vulnerability, an inclination to constant movement, avoiding completion, and remaining undefined. Every new structure replaces the previous one and becomes another momentary settlement – acknowledged until further notice.
Duration

30"

Crew *

4

Artists

3

Premiere

2019-11-14, Tel Aviv

Audience

everyone (regardless of age)
* cast plus technical support
This information has been provided by the person or organisation in question.
The Institute of Music and Dance and the Adam Mickiewicz Institute
are not responsible for its contents.