Artist
Eliza Kindziuk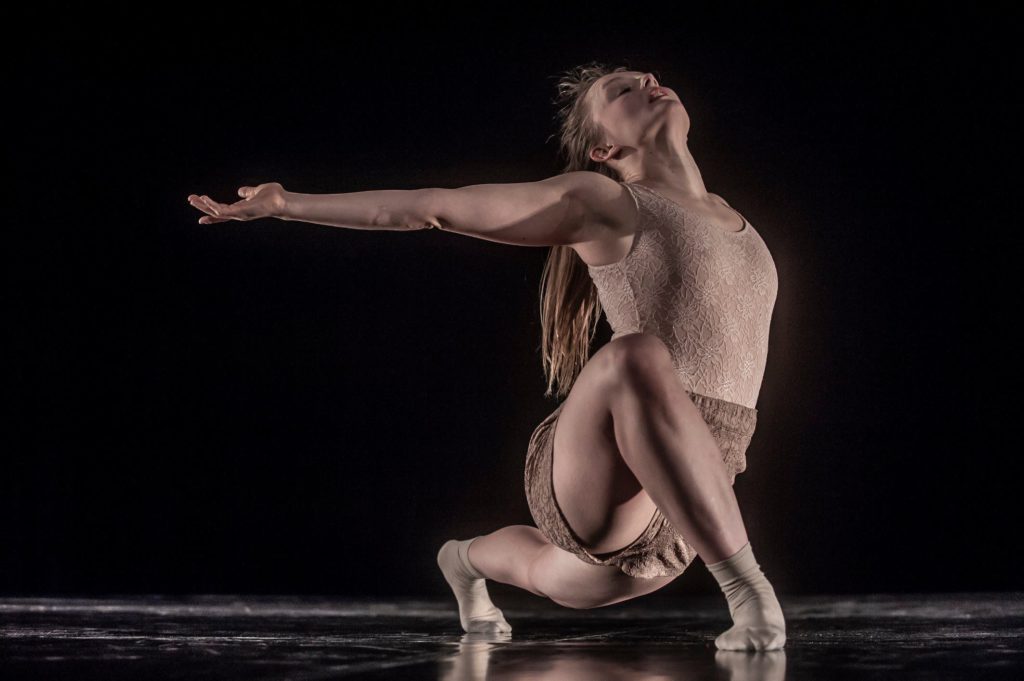 SEE ME,
photo Krzysztof Kowalski
Eliza Kindziuk is a dancer, choreographer and dance teacher. She is a graduate in Performing Arts & Dance Pedagogy of the Anton Bruckner Private University in Linz. She has danced with the WEE Dance Company of Goerlitz and served as artistic director of Caro Dance Theater in Siedlce. Currently, she works as a dance teacher at the Ballet School in Białystok and is performing her choreography 'SEE ME' around the world. She is a member of the UNITED LIMBS collective.

Events
Laois Dance Platform
2021, Laois
10th Biennial Xposition 'O' Contemporary Dance Fiesta
2019, Singapore
Istanbul Fringe Festival
2019, Istanbul
Lisbon Dance Platform
2019, Lisbon
Netherlands Dance Competition
2019, Haarlem
Prizes
Artistic Incentive Award of the Lisbon Dance Platform
2019, Lisbon
Performance
SEE ME
Company
Eliza Kindziuk
Credits
Eliza Kindziuk

Choreographer & dancer
Performance synopsis
Did you know that every 62 minutes, at least one person dies as a direct result from an eating disorder? The solo 'SEE ME' is an analysis of a person struggling with this 21st-century problem. It shows a person whose body and mind are both being destroyed by a lack of acceptance of her own appearance. It conducts the audience through her emotional states as she attempts to fight the disease and herself, discovering her restless inner self.
Duration

10"

Crew *

1

Artists

1

Premiere

2019-03-23, Nowa Sól, Poland

Audience

everyone (regardless of age)
* cast plus technical support
This information has been provided by the person or organisation in question.
The National Institute of Music and Dance and the Adam Mickiewicz Institute
are not responsible for its contents.