Artist
Agnieszka Doberska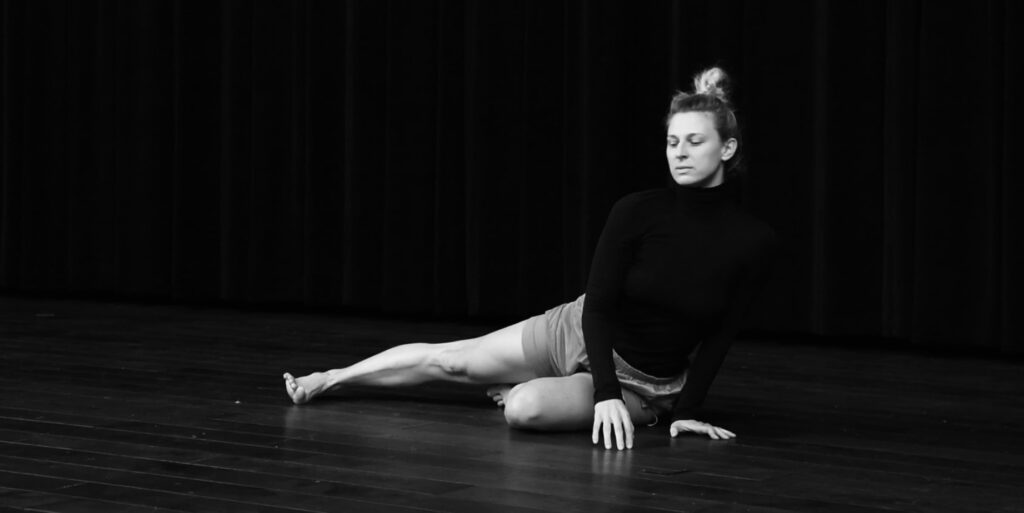 VIDEO DANCE IMPROVISATION,
photo Agnieszka Doberska
The later of Doberska Dance Company, Agnieszka Doberska is a dancer, choreographer and dance teacher in the Dance in Physical Culture program at the Academy of Physical Education in Poznań. She is also the artistic director of the Dance Company of the AWF Poznań. She received a Master of Arts in choreography at the Faculty of Contemporary Dance at the Private University of Anton Bruckner in Austria, where she also earned a Bachelor of Arts degree in dance pedagogy.

Performance
VIDEO DANCE IMPROVISATION
Company
Doberska Dance Company
Credits
Agnieszka Doberska

Dancer/choreographer

Piotr Janowczyk

Visual artist

KOMPOZYT KOMPOZYT

Composer
Performance synopsis
Video dance improvisation is an abstract approach to the multilayered dance form, which hides much more than what is perceived through the sense of sight. It is a visual and musical attempt to enter deeper layers of the dance message, which are often felt by the audience, but not named or realised.
Duration

5"

Crew *

3

Artists

1

Premiere

2020-09-29, Poznan

Audience

adults
* cast plus technical support
This information has been provided by the person or organisation in question.
The National Institute of Music and Dance and the Adam Mickiewicz Institute
are not responsible for its contents.