Artist
Daniel Leżoń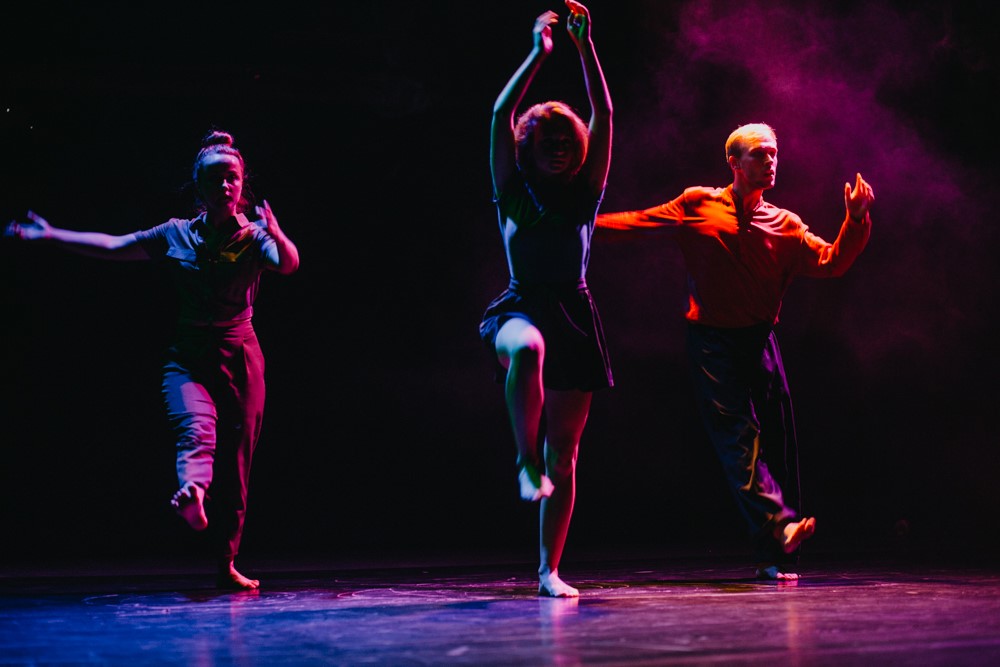 IMSPACE: The Ways of Light,
photo Anastazja Kwiatkowskaja
Daniel Leżoń – choreographer, dancer, actor. Founder of the Imagination Space Center, an association and collective in which he creates and realizes artistic-social projects connecting people from different social groups in creative and cognitive processes. Currently, he is continuing his studies in Polish Dance Technique with Jacek Łumiński and developing IMSPACE: an original method of creating and knowing.

Events
IMSPACE: The Ways of Light
2019, Kiev
IMSPACE: The Ways of Light
2019, Dnipro
IMSPACE: The Ways of Light
2019, Kharkiv
IMSPACE: The Ways of Light
2019, Vienna
IMSPACE: The Ways of Light
2019, Linz
Creative Europe: The Legend of the Great Birth
2020, Sandefjord
Circovita: In the Belly of the Whale
2017, Sandefjord
Cyberbody
2017, Sandefjord
Only God Knows
2017, Bytom
Performance
IMSPACE: The Ways of Light
Company
Daniel Leżoń
Credits
Daniel Leżoń

Choreographer

Alisa Li

Composer

Łukasz Zgórka

Dancer

Daria Hordiichuk

Dancer

Valeriia Pavlischina

Dancer

Natalka Percheshyna

Lighting designer
Performance synopsis
The mirror and reality show one thing. White light contains the possibility of all colors. Yellow sits on the rainbow and does not know if it makes any sense. Sense means sense – no sense – no meaning. Resistance causes pain I meet people every day They transform me Do I allow myself to change? Dance koan
Duration

20"

Crew *

5

Artists

4

Premiere

2019-09-10, Kiev

Audience

everyone (regardless of age)
* cast plus technical support
Contact
Promotional details
The performance was created as part of artistic residencies during the ARTIL MINIFEST project.
This information has been provided by the person or organisation in question.
The Institute of Music and Dance and the Adam Mickiewicz Institute
are not responsible for its contents.