Artist
Anna Jurek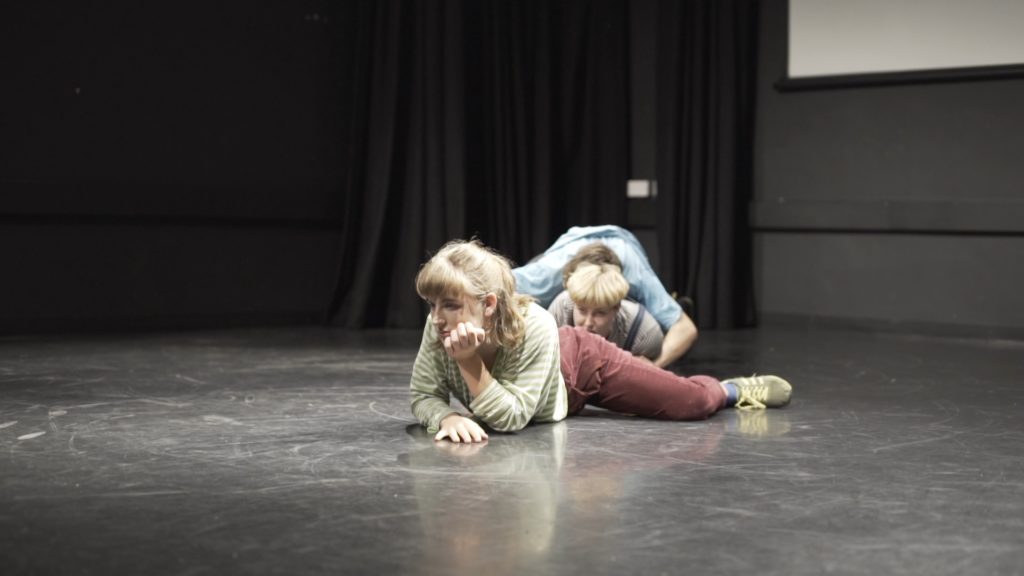 well known,
photo Pishdaad Modaressi
Moving artist, pedagogue, performer. In recent years, she has been working as freelancer and with EXIM Dance Company. Anna considers the importance of dance to be the creative process of transforming differences between individuals into the most powerful and valuable asset. She studied Dance Composition, Social Policy and at the Northern School of Contemporary Dance in Leeds. She is currently finishing her dance pedagogy studies at the Anton Bruckner Private University in Austria. A participant in the 2020 Dance and Disability programme, she  has twice received the Isolde Kleitmann scholarship prize.

Events
Fashion the Theatre
2019, Leeds
Rayley Theatre
2019, Leeds
Performance
well known
Company
unknowners
Credits
Performance synopsis
The performance is an outcome of research into the unknown, where all of the participants jumped into the process without knowing each other. It plays with the idea of knowledge and the act of knowing and expectations. What is the value of predictability, the value of knowledge, and to where does the thirst for knowledge lead? If every prepared plan can have an unexpected outcome, any information might be a falsehood – we might get it all wrong.
Duration

25"

Crew *

6

Artists

4

Premiere

2019-04-10, Leeds

Audience

everyone (regardless of age)
* cast plus technical support
This information has been provided by the person or organisation in question.
The National Institute of Music and Dance and the Adam Mickiewicz Institute
are not responsible for its contents.