Artist
Alicja Czyczel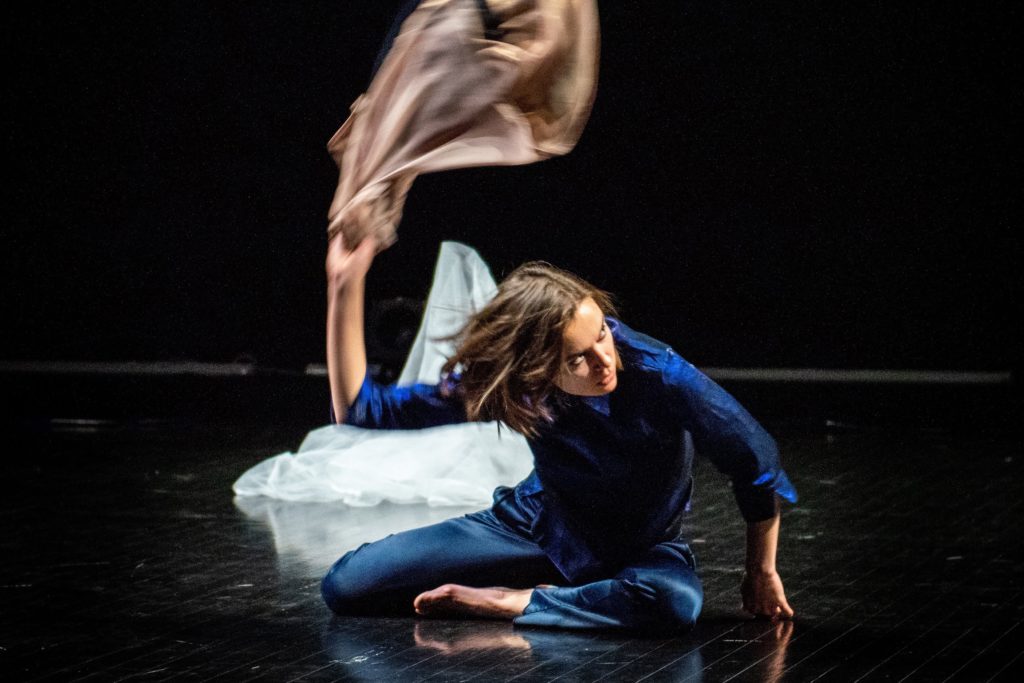 body out loud,
photo Marc Coudrais
Choreographer and dancer. She is a graduate of the exerce Master in choreography at ICI-CCN in Montpellier and holds an MA in Interdisciplinary Studies in the Humanities (University of Warsaw and Paris-Sorbonne). She has held scholarships from danceWEB (2019), Young Poland (2018) and the Art Stations Foundation Alternative Dance Academy (2018). In her choreographic practice, she investigates imagination and produces spoken-word poetry in relation to body and sound.

Events
Metropolis Residency (Københavns Internationale Teater)
2020, Copenhagen
Residency at Lake Studios Berlin
2020, Berlin
Residency at CDCN La Maison
2019, Uzès
Prizes
Special Prize for the best Master dissertation on the history of Polish theatre, competition organised by the Raszewski Theatre Institute
2018, Warsaw
Performance
body out loud
Company
Alicja Czyczel
Credits
Alicja Czyczel

Choreography and performance

Dana Chmielewska

Research

Zehra Proch

Research

Emma Tricard

Research

Filip Madejski

Documentation of the process

DD Dorvillier

Artistic mentor

Jocelyn Cottencin

Artistic mentor
Performance synopsis
In this choreography, the imagination is phonic. The makers of this project have been led by a methodology and sensitivity which put hearing, the perception of energy and the movement of attention above the sense of sight. The dancer's body negotiates with the language with which it shares the space. Speech moves, travels and guides the spectators' attention towards numerous relations between sound and movement. The spoken word takes on a performative agency on par with the dance.
Duration

30"

Crew *

2

Artists

1

Premiere

2019-05-22, Montpellier

Audience

adults
* cast plus technical support
Contact
Promotional details
Production: ICI-CCN Montpellier/Occitanie, exerce Master
Coproduction: Dance Art Center in Warsaw
This information has been provided by the person or organisation in question.
The National Institute of Music and Dance and the Adam Mickiewicz Institute
are not responsible for its contents.