Artist
Wojciech Grudziński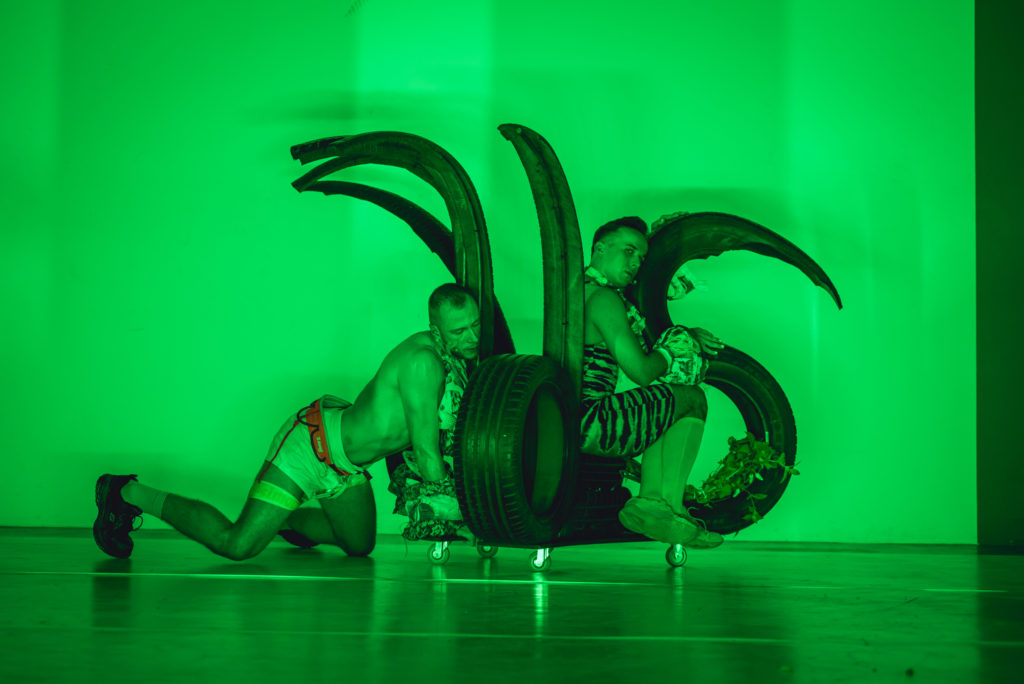 Wojciech Grudziński graduated from the Ballet School in Warsaw and the faculty of contemporary dance at CODARTS in the Netherlands. He has been awarded scholarships from the Ministry of Culture and National Heritage (2017). In 2018, he won a competition for a study visit to Movement Research at Judson Church in New York, organised in cooperation with the GPS/Global Practice Sharing Program, the Art Stations Foundation and the Institute of Music and Dance.

Events
Artist-in-residence at Bakelit MAC (as part of the Visegrad Artist Residency Program)
2018, Budapest
Study visit at Movement Research at Judson Church
2018, New York
Performance
RHODES
Company
Wojciech Grudziński
Credits
Wojciech Grudziński

Concept, choreography

Aleksandra Bożek-Muszyńska

Performance

Oskar Malinowski

Performance

Wojciech Grudziński

Performance

Joanna Ostrowska

Dramaturgy

Paweł Soszyński

Dramaturgy

Wojtek Blecharz

Music

Rafał Dominik

Set, visualisation

Aleksandr Prowaliński

Lighting

Natalia Mleczak

Costumes
Performance synopsis
In the slang of allotment owners, 'going to RODOS' refers to affordable relaxation amid nature. RODOS (Fenced-In Family Allotment Gardens, also a Polish homonym for Rhodes) is linked to rest and relaxation. But it is also a space full of mysteries and secrets, a place of separation, where something 'untoward' can more easily be hidden. The RODOS project is not just a tourist exploration, but also an experience of cruising the allotment underworld.
Duration

50 "

Crew *

6

Artists

4

Premiere

2019-09-02, Warsaw

Audience

adults

Warnings

loud music, strobe lights
* cast plus technical support
This information has been provided by the person or organisation in question.
The National Institute of Music and Dance and the Adam Mickiewicz Institute
are not responsible for its contents.