NGOs
Zawirowania Dance Theatre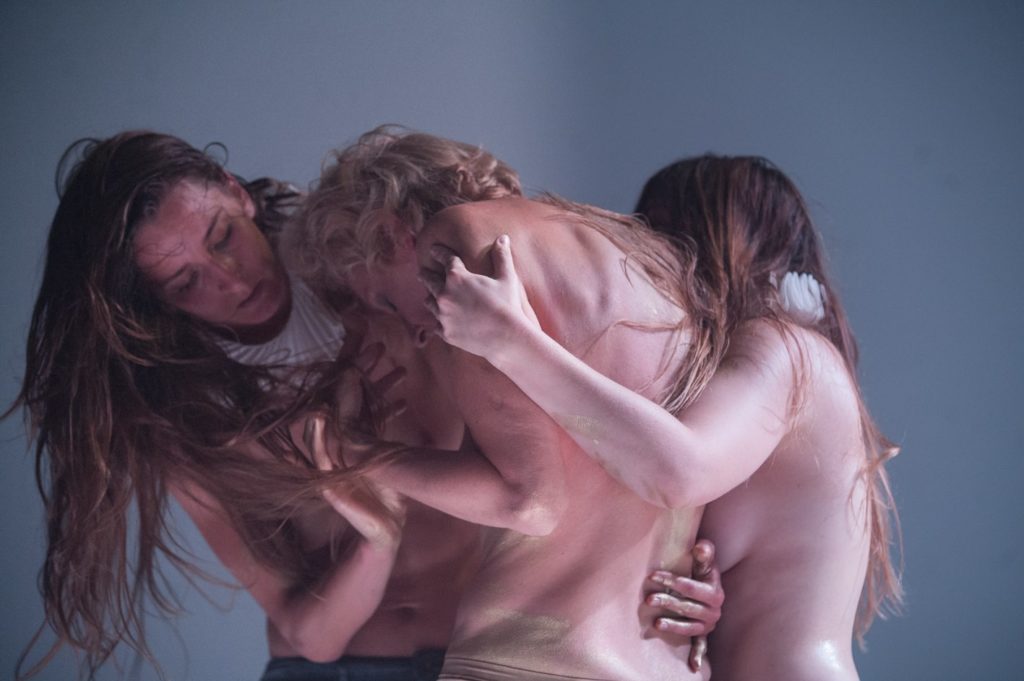 Real Love,
photo Bartosz Zalewski
Zawirowania Dance Theatre consists of dancers with various technique backgrounds – from classical dance to contemporary and jazz dance. This combination results in an interesting effect onstage, widening the group's creative potential. The group's main principle is to use contemporary dance techniques to create intensively physical performances. The group has performed abroad many times (Madrid en Danza – Spain, International Exposure – Israel, Beijng Dance Festival – China).

Events
M1CONTACT Festival
2019, Singapore
Danza Nueva Festival Internacional de Lima
2019, Lima
New Dance for Asia Festival
2018, Seoul
Mouvements Sur La Ville
2019, Montpellier
Tanzfestival Bielefield
2018, Bielefield
Attakkalari India Biennial
2017, Bangalore
HIFA International Festival of Arts
2017, Harare
Jerusalem International Dance Week
2015, Jerusalem
San Luis Potosi Culture Centre, Dance Festival
2015, San Luis Potosi
Prizes
Audience Award of the OPEN LOOK St. Petersburg International Dance Festival
2016, Saint Petersburg
Performance
Real Love
Company
Zawirowania Dance Theatre
Credits
Daniel Abreu

Choreographer

Elwira Piorun

Dancer

Iza Prokopek

Dancer

Ilona Gumowska

Dancer
Performance synopsis
'Real Love' is the mystery of birth, passing and death performed by three women of different ages. What does true love mean for them? Maybe it's the feeling which mother has for her child. How does a woman feel being a mother? What does she feel when someone close to her dies? Love and death are two threads that constantly appear throughout the performance of 'Real Love', affecting each other at all times. Being a mother and being close to death. 'Real Love' is a form of choreographic poem.
Duration

50 "

Crew *

5

Artists

3

Premiere

2018-06-24, Warsaw

Audience

adults

Warnings
* cast plus technical support
This information has been provided by the person or organisation in question.
The Institute of Music and Dance and the Adam Mickiewicz Institute
are not responsible for its contents.