Informal Group
Flexi & Fusion Dance Group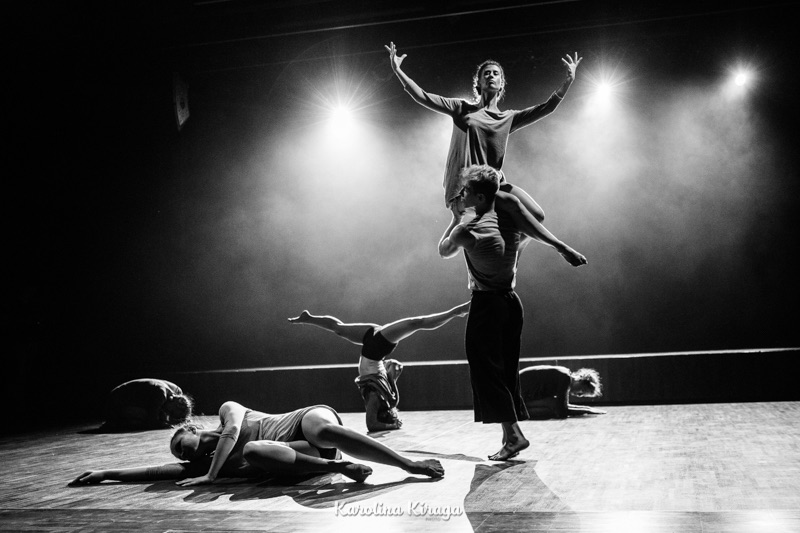 Awakening,
photo KAROLINA KIRAGA, Flexi & Fusion Dance Group
Flexi & Fusion is a group of young dancers specialising in modern techniques and jazz, but seeking their inspiration in Polish folklore.

Events
Olga Sawicka International Dance Festival in Lądek-Zdrój
2017, Ladek Zdroj
Prizes
National Dance Theatres Competition
2019, Kielce
First Prize – International Dance Confrontations
2019, Kolobrzeg
First Prize – International Ballet Art Competition
2018, Elblag
Performance
Awakening
Company
Flexi & Fusion Dance Group
Credits
Anna Beker

Choreographer

DIKANDA

Composer
Performance synopsis
'Awakening' is the story of a community which, living in a lonely rush, falls into a kind of lethargy and indifference. This monotony is interrupted by the love of two young people, which enlivens and changes its image into one full of vitality and youthful strength.
Duration

40"

Crew *

18

Artists

20

Premiere

2018-12-21, Elbląg

Audience

everyone (regardless of age)
* cast plus technical support
This information has been provided by the person or organisation in question.
The National Institute of Music and Dance and the Adam Mickiewicz Institute
are not responsible for its contents.