NGOs
Dada von Bzdülöw Theatre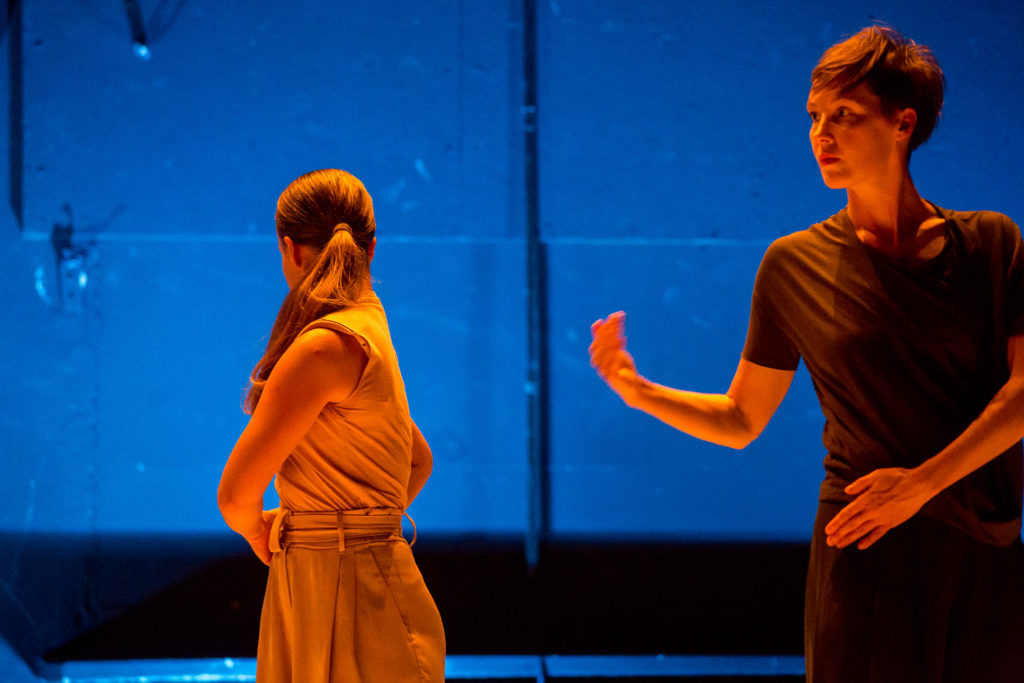 Today, Everything,
photo Dominik Werner
Dada von Bzdülöw Theatre – founded by Leszek Bzdyl, a director and choreographer, and by Katarzyna Chmielewska, a dancer and choreographer – has been on stage since 1992. An independent group of professional dancers and actor, it has staged 50 works both in Poland and abroad, and in cooperation with Polish and foreign cultural institutions. Since 2008, it has been affiliated with the Wybrzeże Theatre in Gdańsk, regularly staging all of its premiere and repertory performances there.

Events
'Transmigrazione di fermenti d'amore' at Teatro Libero
2019, Palermo
Bozar Centre for Fine Arts
2018, Brussels
Circe – Experimental Platform for Dance and Theatre
2018, Tbilisi
The Rang Rajasthan Festival
2017, Jaipur
The Rehearsal for Truth Festival – Bohemian Cultural Center
2017, New York
Theaterszene Europa ein Polnisch-Deutsches Festival Studiobüne
2017, Köln
17th Bharat Rang Mahotsav – NSD
2015, New Delhi
International Beijing Fringe Festival
2013, Beijing
SIDance Festival
2012, Seul
International Beijing Fringe Festival
2012, Beijing
Performance
Today, Everything
Company
Dada von Bzdülöw Theatre
Credits
Jakub Truszkowski

Choreography

Katarzyna Chmielewska

Choreographic cooperation

Leszek Bzdyl

Concept

Łoskot - Mikołaj Trzaska, Piotr Pawlak, Olo Walicki, Macio Moretti Mikołaj Trzaska, Piotr Pawlak, Olo Walicki, Macio Moretti

Music

Katarzyna Piątek

Costumes

Michał Kołodziej

Lighting design

Jakub Truszkowski

Dancer

Katarzyna Chmielewska

Dancer

Anna Steller

Dancer

Katarzyna Ustowska

Dancer

Leszek Bzdyl

Dancer

Piotr Stanek

Dancer
Performance synopsis
In 'Today, Everything', we drew our inspiration from the Book of Kohelet, a part of the Bible's Old Testament. This ancient text describes the author's process of finding meaning of one's own existence. By describing his research and the conclusions he manages to arrive at, the author gives a testimony of his perception of the world as an ever-changing one, where no solution can be final – and yet, he seems to hold an opinion that the very act of searching can be the final answer in itself.
Duration

60"

Crew *

8

Artists

6

Premiere

2017-09-21, Gdańsk

Audience

adults
* cast plus technical support
Contact
Promotional details
Produced by: Dada von Bzdülöw Theatre and the Wybrzeże Theatre in Gdańsk; supported by the Gdańsk City Council; performance created as part of the IMiT (Polish Institute of Music and Dance) programme Choreographic Call 2017
Materiał nadesłany przez Zgłaszającego.
Narodowy Instytut Muzyki i Tańca i Instytut Adama Mickiewicza
nie ponoszą odpowiedzialności za jego treść.