NGOs
Sztuka Nowa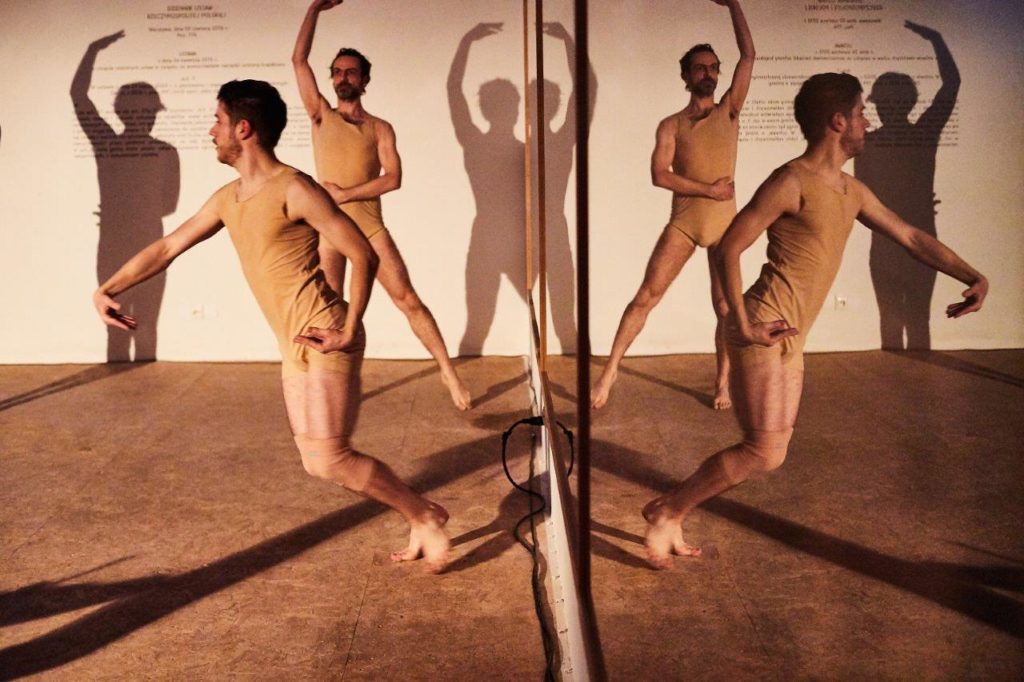 LAST,
photo Marcin Idźkowski
Sztuka Nowa is an artistic collective active since 2007, creating interdisciplinary work in the field of performative arts. Artists associated with the collective conduct research on theatre and movement techniques. They also organise international dance laboratories and artistic residences in Poland and Europe.

Events
Zigguart Project residency – Dawid Żakowski, Zofia Urszula Komasa
2019, Budapest
SommerBlut Festiwal
2016, Cologne
Imaginarius Festiwal
2016, anta Maria da Feira
Festival Les Tombées de la Nuit
2015, Rennes
Prizes
Kontrapunkt 2019 – Zygmunt Duczyński Prize from the Kontrapunkt Review of Small Form Theatres 2019
2019, Rzeszów
TopOFFFestival 2019
2019, Bytom
The Best OFF
2019, Wrocław
The Best OFF
2018, Wrocław
Performance
LAST
Company
Sztuka Nowa
Credits
Wojciech Grudziński

Performer

Borys Jaźnicki

Performer

Maciej Tomaszewski

Performer

Piotr Polak

Performer

Dawid Żakowski

Director

Zofia Urszula Komasa

Dramaturge

Luke Jascz

Visual artist

KristofLAB

Visual artist

Balazs Varnai

Composer

Teoniki Rożynek

Composer

Mary Komasa

Composer

Kasai i Iliaster

Composer

Ewelina Sobieraj

Choreographer

Kat Rampackova

Choreographer

Martin Talaga

Choreographer
Performance synopsis
Dancers, choreographers, composers and video artists create a multi-dimensional portrait of the greatest dancer of all time. 'Tonight, I'll dance WAR. WAR you are responsible for' was the dancer's statement during his last dance on 19th January 1919 at the Swiss resort of St Moritz. It was a cry of protest against the collapsing European order – and also a symbolic end to his career. LAST invites us into a space of Negation, Immortality, War and Duality, encoded in Nijinsky's 'Diary'.
Duration

150"

Crew *

9

Artists

4

Premiere

2020-06-16, Warsaw

Audience

adults
* cast plus technical support
Contact
Promotional details
Project co-financed by the Warsaw City Council and the Visegrad Fund.
This information has been provided by the person or organisation in question.
The National Institute of Music and Dance and the Adam Mickiewicz Institute
are not responsible for its contents.