Institution
Polish National Ballet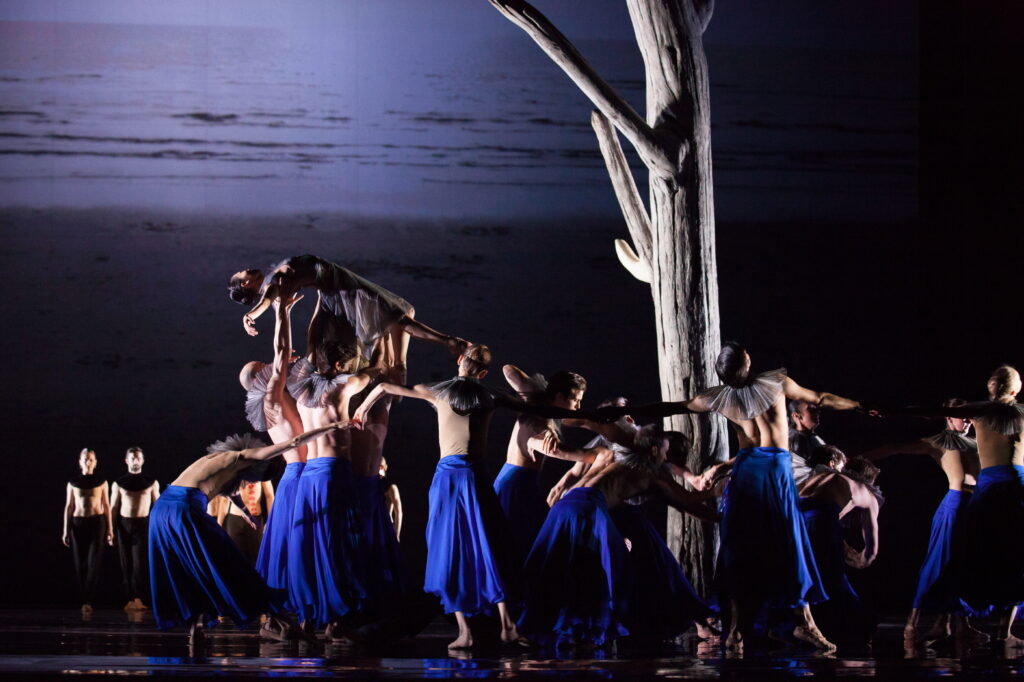 The Tempest,
photo Ewa Krasucka, TW-ON
The Polish National Ballet is a leading ballet company in Poland, with a 250-year tradition dating back to 1765. Since 1833, its venue has been Teatr Wielki. Krzysztof Pastor, a renowned choreographer previously associated with the Dutch National Ballet, has served as its director since 2009, under the Polish National Ballet brand. The company presents a Polish and world classical, neoclassical and contemporary repertoire. Its ensemble is made up of more than 80 dancers, who are from Poland and around the world.

Events
Dance Open Festival
2019, Saint Petersburg
Place des Arts
2019, Montreal
Joyce Theatre
2015, New York
Eisenhower Theater
2015, Washington
Gran Teatre del Liceu
2013, Barcelona
Dance Salad Festival
2013, Houston, TX
Teatro de la Maestranza
2012, Seville
Shanghai Oriental Art Center
2010, Shanghai
Mariinsky Theatre
2010, Saint Petersburg
Performance
The Tempest
Company
Polish National Ballet
Credits
Krzysztof Pastor

Choreography

Matthew Rowe

Conductor

Henry Purcell

Music

Thomas Tallis

Music

Robert Johnson

Music

Matthew Locke

Music

Michel van der Aa

Music

Jean Kalman

Set and lighting design

Shirin Neshat

Video projections

Shoja Azari

Video projections

Tatyana van Walsum

Costume design
Performance synopsis
A storm that you don't need to run away from is a rare occurrence, yet one has just hit the PNB. The source the show is tapping is, of course, Shakespeare – but Krzysztof Pastor's ballet escapes simplistic interpretations and successfully draws on different orders, epochs and registers of culture. In the musical sphere, the Iranian daf frame drum takes pride of place, while the poignant visualisations are the work of Iranian artists. The production was co-produced with the Dutch National Ballet.
Duration

130"

Crew *

75

Artists

45

Premiere

2016-04-09, Warsaw

Audience

adults
* cast plus technical support
This information has been provided by the person or organisation in question.
The National Institute of Music and Dance and the Adam Mickiewicz Institute
are not responsible for its contents.