Institution
The Stanisław Moniuszko Podlasie Opera and Philharmonic – European Art Centre in Białystok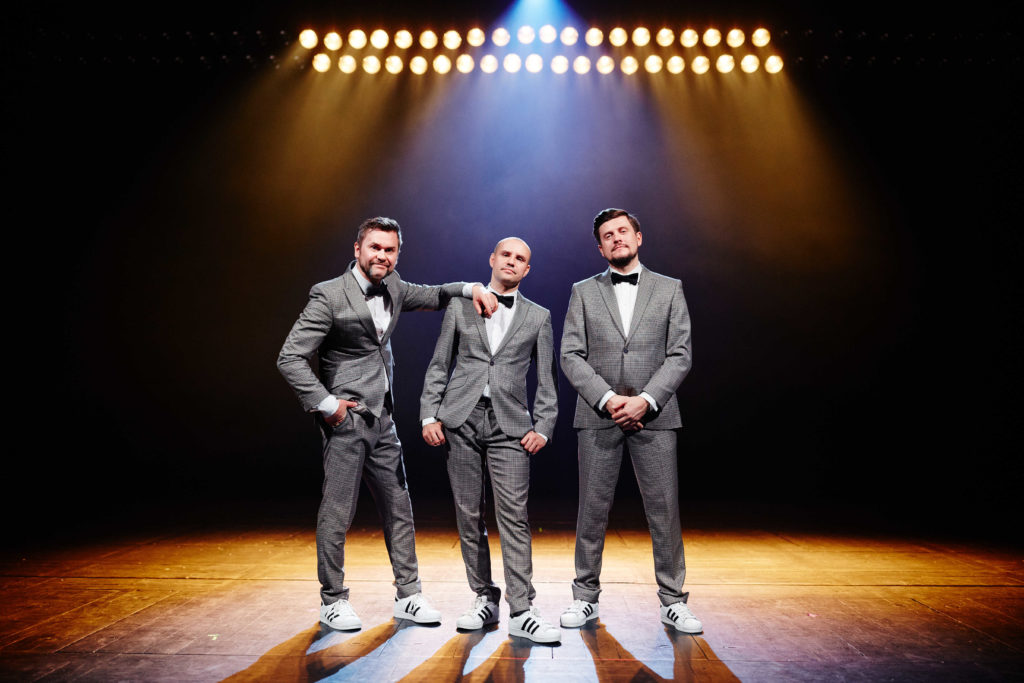 Grandsmilers,
photo Krzysztof Koliński, Fair Play Crew
The Stanisław Moniuszko Podlasie Opera and Philharmonic – European Art Centre in Białystok combines opera, filharmonic and theatre and also offers exhibitions and conferences. The building, which blends perfectly into the green landscape of the city, combines the advantages of traditional opera with the multifunctionality of contemporary art centres. In addition to the performances, the rich repertoire includes classical music concerts, interactive performances for children and music festivals.

Performance
Grandsmilers
Company
Fair Play Crew
Credits
Cezary Krukowski

Performer

Wojciech Blaszko

Performer

Marcin Rogalski

Performer

Wojciech Blaszko

Director

Marcin Rogalski

Choreographer

Cezary Krukowski

Musical arrangement

Tomasz Czarnecki

Director's assistant

Agnieszka Waszczeniuk

Animation

Adam Chrabin

Script

Sylwester Łukaszuk

Poster design

Dorota Białkowska-Krukowska

Voice

Rafał Supiński

Voice

Adam Zdzierak

Filmmaker
Performance synopsis
Fair Play Crew's abstract sense of humour, more than 20 years of dance experience and indisputable talent for the stage turn a simple, salient act into a laugh-out-loud performance for audiences of any age. This unique act brings us to the future, where Fair Play Crew members become elderly men who are looking back at their pasts and wondering about how things used to be. It used to be wild! This may all sound sentimental, but it definitely isn't.
Duration

60"

Crew *

5

Artists

3

Premiere

2019-04-26, Białystok

Audience

everyone (regardless of age)

Warnings

direct physical contact with audience members
* cast plus technical support
Contact
Promotional details
Produced by The Stanisław Moniuszko Podlasie Opera and Philharmonic – European Art Centre in Białystok i
This information has been provided by the person or organisation in question.
The National Institute of Music and Dance and the Adam Mickiewicz Institute
are not responsible for its contents.