Artist
Monika Błaszczak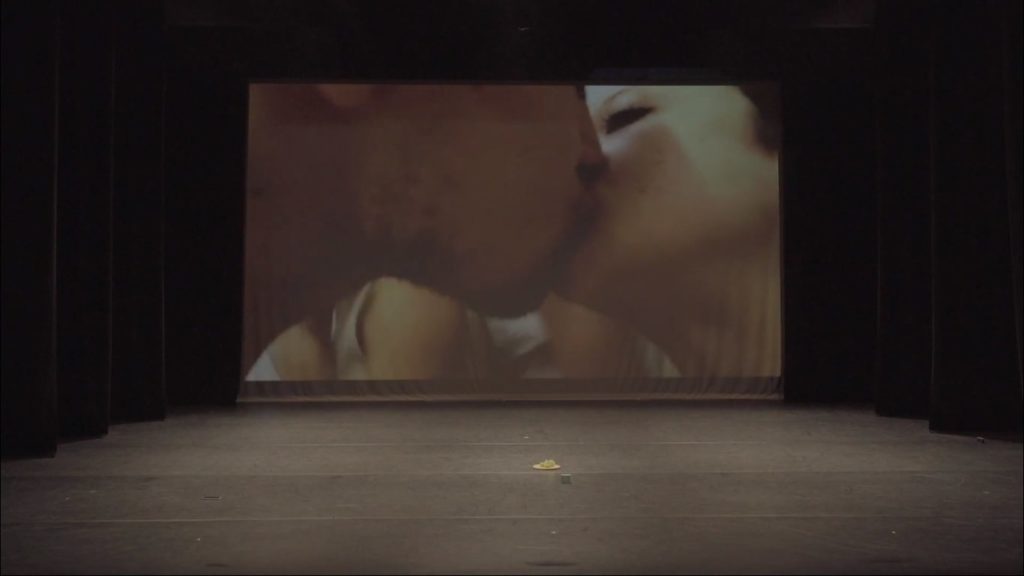 silk / marble / saliva,
photo Dror Shohet
Interdisciplinary artist-choreographer. An alumna of the Trinity Laban Conservatoire of Music and Dance in London and the National Ballet School in Poznań. A founder of the international women's dance collective Mass Hysteria. In 2019, she was nominated to the selection process of the Sadler's Wells Young Associates.

Events
Sadler's Wells
2019, London
United Cowboys
2019, Eindhoven
Commission for the 'Modern Couples' exhibition (The Barbican)
2019, London
'The Trouble with Dance' – curation of series of events and discussions in collaboration with Martin Hargreaves (The Place & Trinity Laban)
2019, London
Residency at the Lublin Dance Theatre
2018, Lublin
Poznań Parish Church and The National Ballet School
2016, Poznań
Experimental Dance Writing Workshop (Warsaw Dance Department)
2017, Warsaw
Prizes
'Culture Online' Scholarship from the Ministry of Culture and Heritage
2020, Warsaw
Trinity Laban Innovation Award
2019, London
Awarded 'Person of the Year' in the category of Culture in Poznań from IKS Magazine and kulturapoznan.pl
2016, Poznań
Talents' Foundation scholarship
2019, Poznań
Polish Children's Fund scholarship
2016, Warsaw
Young Art Medal
2016, Poznań
Performance
silk / marble / saliva
Company
Monika Błaszczak and Friends
Credits
Monika Błaszczak

Choreographer

Mateo Dupleich Rozo

Dancer

Darren Payne

Dancer

Michael McEvoy

Dancer

Julia Kayser

Dancer

Rebecca Piersanti

Dancer

Nina Richard

Dancer

Jennie Boultbee

Dancer
Performance synopsis
silk / marble / saliva is a mini-trilogy that explores affection, sexuality and desire from a choreographic perspective, investigating the influence of new media and digital worlds on the experiences of love. ​ silk looks at the act of kissing as a choreography. marble looks at fetish and perversion as choreographies. saliva looks at the nostalgia of post-love.
Duration

25"

Crew *

8

Artists

7

Premiere

2019-03-28, London

Audience

adults

Warnings

nudity, violence, loud music
* cast plus technical support
This information has been provided by the person or organisation in question.
The National Institute of Music and Dance and the Adam Mickiewicz Institute
are not responsible for its contents.