Informal Group
Kuźmiński /Bargetto with Rozbark Theatre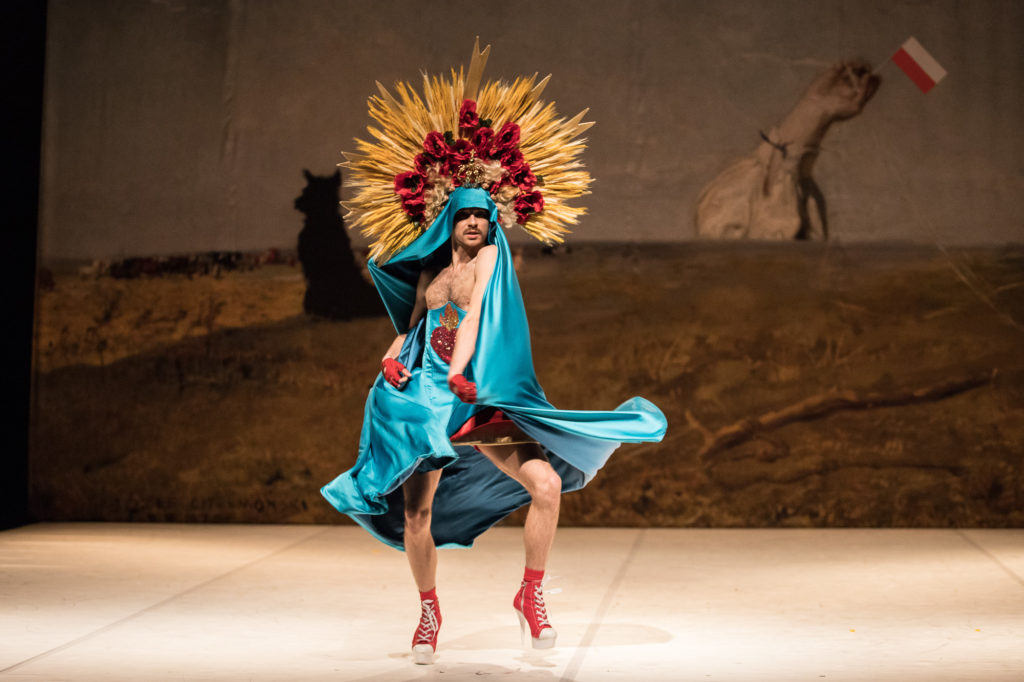 Plateau,
photo Aleksander Joachimiak, Teatr Rozbark
Independent choreographer, international dance pedagogue, architect and director of the Polish Dance Network. Kuźmiński's works have been presented over 160 times in 20 countries since 2014. Award recipient at international competitions in Stuttgart, Hannover, Belgrade and Gdańsk. In recent years, a guest choreographer of Scapino Ballet Rotterdam, Polish Dance Theatre and Regensburg Tanz or Teatr Rozbark. He also choreographs degree performances for ArtEZ in Arnhem and Trinity Laban in London.

Events
Agnija Šeiko Dance Company
2020, Klaipėda
ArtEZ Bachelor of Dance
2020, Arnhem
Eva Duda Company
2020, Budapest
Polish Dance Theatre
2019, Poznań
Šibenik Dance Festival - workshops and performance at the National Theatre
2019, Šibenik
Regensburg Dance Theatre
2019, Regensburg
Scapino Ballet Rotterdam Summer School – Master level composition workshops
2019, Rotterdam
Rozbark Theatre
2019, Bytom
Scapino Ballet Rotterdam
2018, Rotterdam
Codarts – Master level composition and Floor Work workshops
2018, Rotterdam
Prizes
Regensburg Tanz Production Prize
2018, Hanover
First Prize
2017, Belgrade
Critics Award
2017, Belgrade
Aleksander Izailovsky Award for Special Choreographic Achievement
2017, Belgrade
Second Prize
2016, Hanover
Scapino Ballet Production Prize
2016, Hanover
Audience First & Audience Final Choice Awards
2016, Stuttgart
Tanzmesse NRW official programme selection
2016, Düsseldorf
Second Prize
2015, Gdańsk
Audience Award
2015, Gdańsk
Performance
Plateau
Company
Teatr Rozbark
Credits
Maciej Kuźmiński

Choreography and music

Paul Bargetto

Direction and dramaturgy

Ilona Binarsch

Scenography, costume, poster

Paweł Murlik

Lighting design

Marta and Paul Bargetto

Texts

Monika Witkowska

Ceation & performance #Poland

Karolina Kardasz

Creation & performance #Brand

Oscar Mafa

Creation & performance #King

Wojciech Kozak

Creation & performance #Queen

Paweł Kozłowski

Creation & performance #Chameleon

Alexey Torgunakov

Creation & performance #BlackDog
Performance synopsis
Plateau is a dance-theatre collaboration from choreographer Maciej Kuźmiński and director Paul Bargetto. This performance – extremely funny, controversial and partly censored – explores the shattered reality of contemporary Poland, set against a backdrop of surveillance capitalism, conspiracy theory and religious fanaticism. With a mix of high theory and absurd humour, the piece probes deeply into traumas and taboos to reveal a nation in the middle of a nervous breakdown.
Duration

100"

Crew *

9

Artists

6

Premiere

2019-03-23, Bytom

Audience

everyone (regardless of age)

Warnings

nudity, direct physical contact with audience members
* cast plus technical support
This information has been provided by the person or organisation in question.
The National Institute of Music and Dance and the Adam Mickiewicz Institute
are not responsible for its contents.