Artist
Liwia Bargieł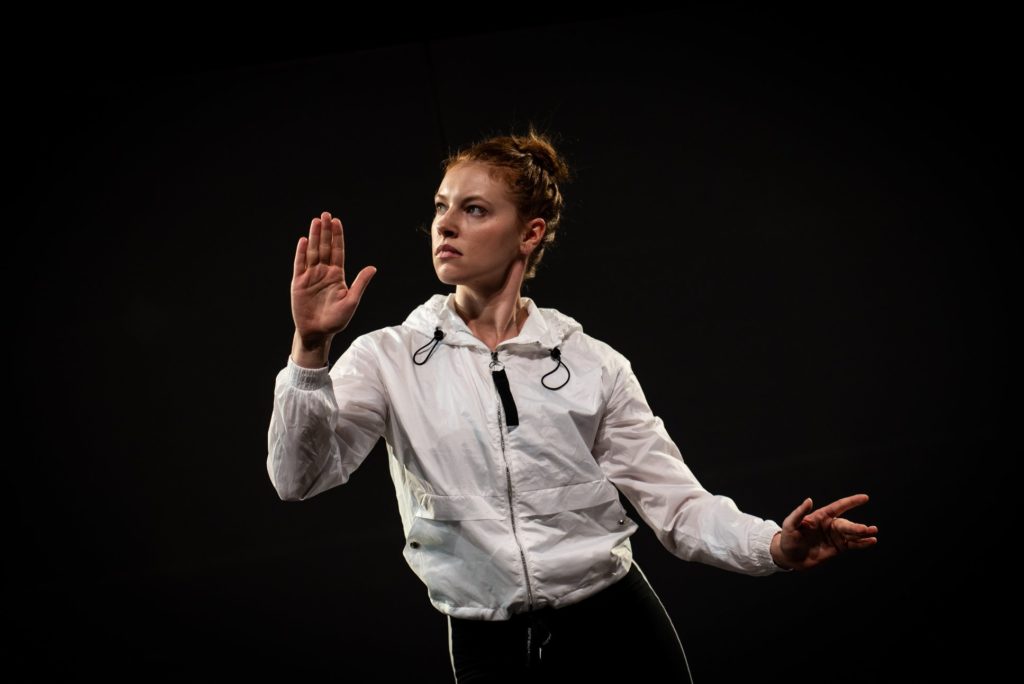 Body Bank,
photo Marta Ankiersztejn
An honours graduate in Dance Theatre of the Trinity Laban Contemporary Dance Conservatoire in London, Liwia Bargieł works as a choreographer with many theatres in Poland (National Theater Warsaw, Music Theater Gdynia, Theater Ateneum Warsaw, Theater Chorea Łódź). She has directed two pieces for the National Academy of Dramatic Arts in Warsaw: 'Illuminations' and 'Witzelsucht'. Her works have been presented in Poland, Hungary, Romania, Bulgaria, Netherlands, Mexico, Italy and the Czech Republic.

Events
Bakelit Multiart Center
2019, Budapest
Trinity Laban – Bite Size
2019, London
ITSLIQUID GROUP
2019, London
Theater Divadlo x 10
2018, Praha
Prizes
Aerowaves 40 Winks
2020, https://aerowaves.org
Performance
Body Bank
Company
Liwia Bargieł
Credits
Liwia Bargieł

Director/performer

Aleksander Kaźmierczak

Composer/performer

Marta Jarnuszkiewicz

Visual designer

Paulina Ozga

Dramaturge
Performance synopsis
My body is my landscape, a bank of data, a private zone from inside out. It is also a complex machinery which works on its own. Others understand my experience only to the level of my expression. The audience is guided through the borders of different body spheres – macro scale: dynamic body in space, objective scale: body as a space and a set of related components, and micro scale: something that you cannot see. It is an abstract journey between organic layers, a collective line-crossing.
Duration

35"

Crew *

5

Artists

3

Premiere

2018-06-05, Prague

Audience

adults
* cast plus technical support
Contact
Promotional details
Producer: Divadlo x 10 Praha
This information has been provided by the person or organisation in question.
The National Institute of Music and Dance and the Adam Mickiewicz Institute
are not responsible for its contents.