Artist
Krzysztof Stasiak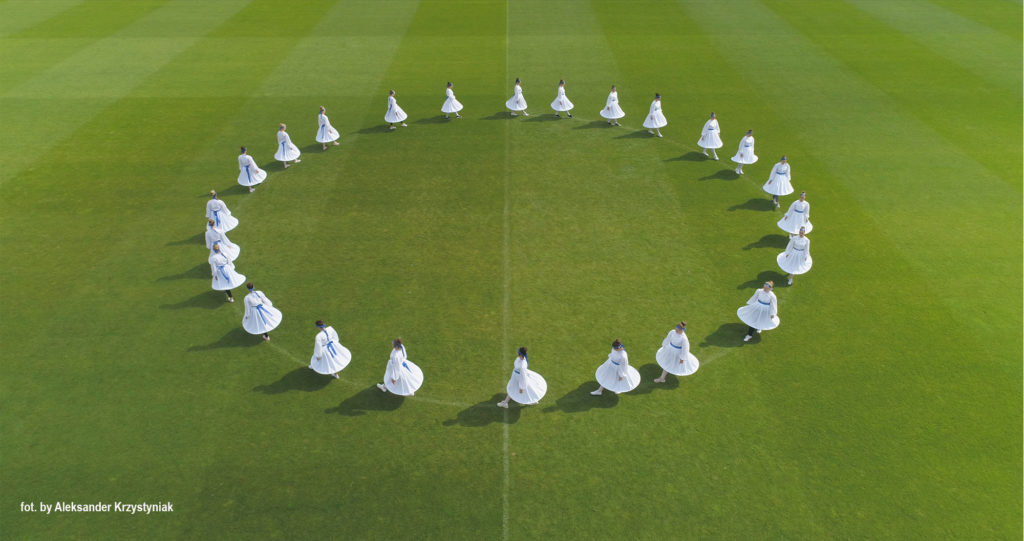 Alchemy,
photo Aleksander Krzystyniak, MDK Batory – Chorzów
Krzysztof Stasiak is a film producer, sound designer and director. A member of the European Film Academy and a lecturer at the Warsaw Film School, he is currently a PhD student at the National Film School in Łódź. He is a scholarship holder of the Silesian Voivodeship in the field of culture. He has also participated in the masterclasses Sound of the Image (EFA Berlin), European Video Dance Heritage (Madrid), Screendance Masterclass (UK) and the Winnipeg Screendance Intensive in Canada.

Events
Shortwaves – Dances with Camera
2020, Poznań
Avant Premiere
2020, Berlin
Performance
Alchemy
Company
Krzysztof Stasiak
Credits
Krzysztof Stasiak

Director

Aleksander Krzystyniak

Cinematography

Katarzyna Kostrzewa

Choreography

Tomasz Dworak

Choreography
Performance synopsis
Can a place change people and affect their professional choices, their scientific and artistic development? Using dance and music, 'Alchemy' describes the transformation of a place which, from a village in the 17th century, became the largest industrial agglomeration in post-war Poland.
Duration

15"

Crew *

1

Artists

40

Premiere

2020-02-26, Berlin

Audience

everyone (regardless of age)

Warnings
* cast plus technical support
Contact
Promotional details
The film was made thanks to financial support from Chorzów City Hall.
This information has been provided by the person or organisation in question.
The National Institute of Music and Dance and the Adam Mickiewicz Institute
are not responsible for its contents.