Informal Group
Konin Dance Theatre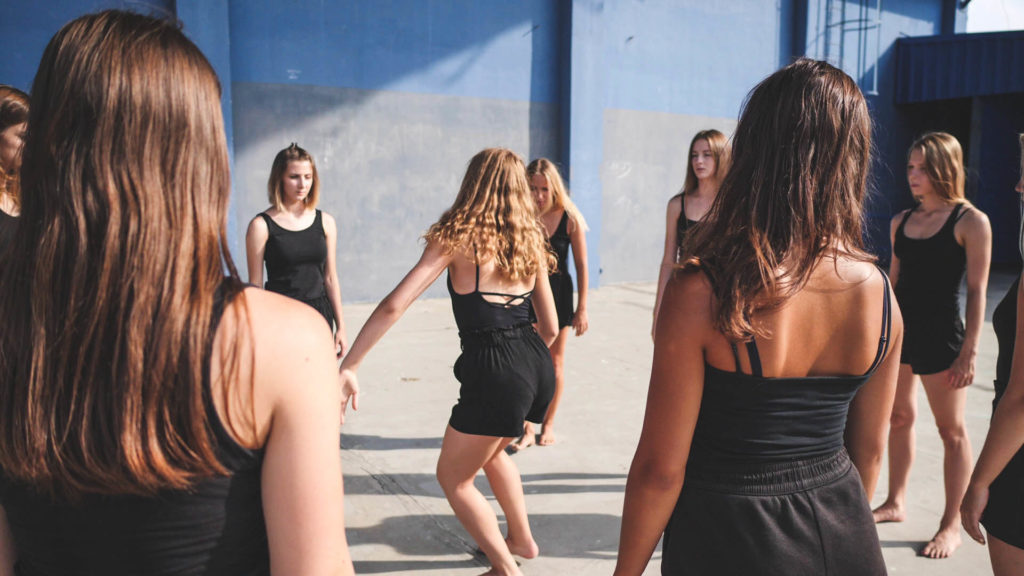 evidence,
photo Bartosz Furmaniak
Konin Dance Theater is a performance group that works within contemporary/modern dance techniques, using improvisation during the creative process. It undertakes educational and artistic initiatives which aim to promote dance as a means of expression which carries great emotions and intellectual meaning.

Performance
evidence
Company
Konin Dance Theatre
Credits
Katarzyna Łapaj

Director/choreographer

Kajetan Pilarski

Drummer/composer

Piotr Winiarski

DJ/composer
Performance synopsis
'evidence.' is an attempt to define the truth about what unites us as a community of the city of Konin. By asking numerous questions about the future of Konin or the impact of large office developments on the environment and local life, we received very personal and sometimes surprising responses. 'evidence.' gives a voice to the citizens of Konin and encourages them to reflect on the reality that surrounds us. 'Come to Konin, where your career begins...'
Duration

65"

Crew *

16

Artists

13

Premiere

2020-04-23, Konin

Audience

everyone (regardless of age)

Warnings
* cast plus technical support
This information has been provided by the person or organisation in question.
The Institute of Music and Dance and the Adam Mickiewicz Institute
are not responsible for its contents.