Institution
Kielce Dance Theatre – Polish Contemporary/Jazz Ballet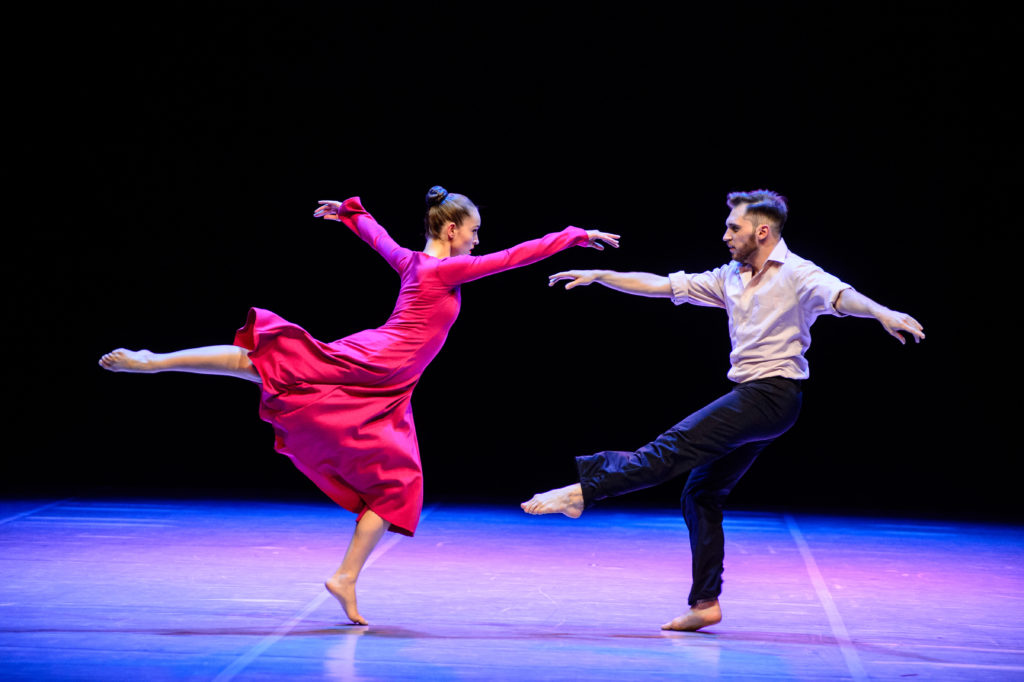 Wade in the Water,
photo Bartosz Kruk, Kielecki Teatr Tańca
Kielce Dance Theater was founded by Elżbieta and Grzegorz Pańtak in 1995 as a private theatre. It was converted into the KTT Association in 2008 and became a municipal artistic institution in 2004. KTT operates in four areas: artistic, educational, management and promotion. With a 20-member professional group, the theatre performs a repertoire of contemporary dance styles and modern jazz. KTT produces chamber productions, dance and opera performances, dance festivals and workshops.

Events
Festival Les Arènes de la Danse et du Cirque
2018, Paris
Vinnytsia Days
2018, Vinnytsia
Bartok Plus Festival Opera
2018, Miskolc
The 5th China Xinjiang International Dance Festival
2017, Xinjiang
Masada Opera Festival
2015, Masada
TanzArt Festival
2015, Giessen
Masada Opera Festival
2014, Masada
Silkroad International Art Festival
2014, Xi'an
Festival Les Arènes de la Danse et du Cirque
2013, Nanterre
Prizes
Swietokrzyskie Cultural Prize
2014, Kielce
Award of the Ministry of Culture and National Heritage
2011, Warsaw
City of Kielce Prize
2011, Kielce
Nomination for the International Emmy Award in Arts Programming
2009, -
City of Kielce Prize
2000, Kielce
Prize of the Marshal of the Świętokrzyskie Province
2006, Kielce
Grand Prix of International Jazz Dance Theatre Festival
2006, Pardubice
Award of the Duncan Centre Choreography Contest
2005, Praha
Performance
Wade in the Water
Company
Kielce Dance Theatre – Polish Contemporary/Jazz Ballet
Credits
Elżbieta Pańtak

Director

Grzegorz Pańtak

Deputy director
Performance synopsis
'Wade in the Water' is a collection of choreographies to Negro spiritual songs, developed in a form of modern-jazz stage dance. The creators want to show the expression of an Afro-American style of dance which combines within itself the spirit of Christianity, Western culture and African traditions of dancing and singing. Gospel music creates a community of artistic prayer, giving hope and relief. A choir, together with dancers and musicians, builds an atmosphere of sublime artistic experience.
Duration

65"

Crew *

50

Artists

19

Premiere

2019-11-08, Kielce

Audience

everyone (regardless of age)
* cast plus technical support
This information has been provided by the person or organisation in question.
The National Institute of Music and Dance and the Adam Mickiewicz Institute
are not responsible for its contents.