Artist
Katarzyna Żeglicka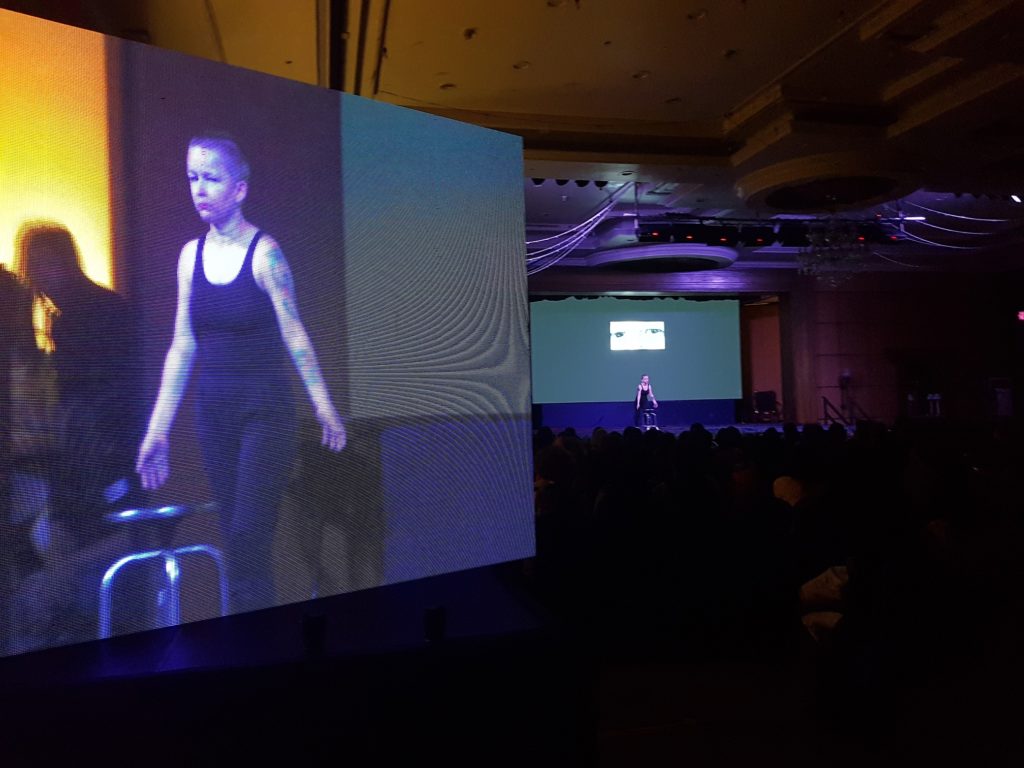 Resonance Contrast,
photo Agnieszka Król
Katarzyna Żeglicka is a performer, dancer, WenDo trainer and culture animator. She is a queer woman with a disability and an activist. She completed the Choreography Course with Iwona Olszowska. Żeglicka is the creator of of the etude 'Resonance Contrast'. She has also appeared in 'Movement' (Z. Nowowól), 'PokaZ' (J. Wielgus) and 'Rafał Urbacki Solo' (A.Czerwiński, K. Lipiński, M. Przybysz, I. Stokfiszewski, W. Szczawińska, J. Wójcik, J. Wróblewski).

Events
Winter Artist Exchange, Ponderosa
2020, Stolzenhagen
DanceAble/Artistic Lab – Europe Beyond Access
2019, Maastricht
Artistic Lab Malmö – Europe Beyond Access
2019, Malmo
Reconference
2019, Kathmandu
Performance
Resonance Contrast
Company
Katarzyna Żeglicka
Credits
Katarzyna Żeglicka

Choreographer, dancer
Performance synopsis
This is a performance combined with video projection, in which the prop is a medical chair. It is a symbol of the oppression and experiences of myself and of women in general.
Duration

10"

Crew *

3

Artists

1

Premiere

2019-05-17, Krakow

Audience

adults

Warnings
* cast plus technical support
This information has been provided by the person or organisation in question.
The National Institute of Music and Dance and the Adam Mickiewicz Institute
are not responsible for its contents.