Artist
Kamil Wawrzuta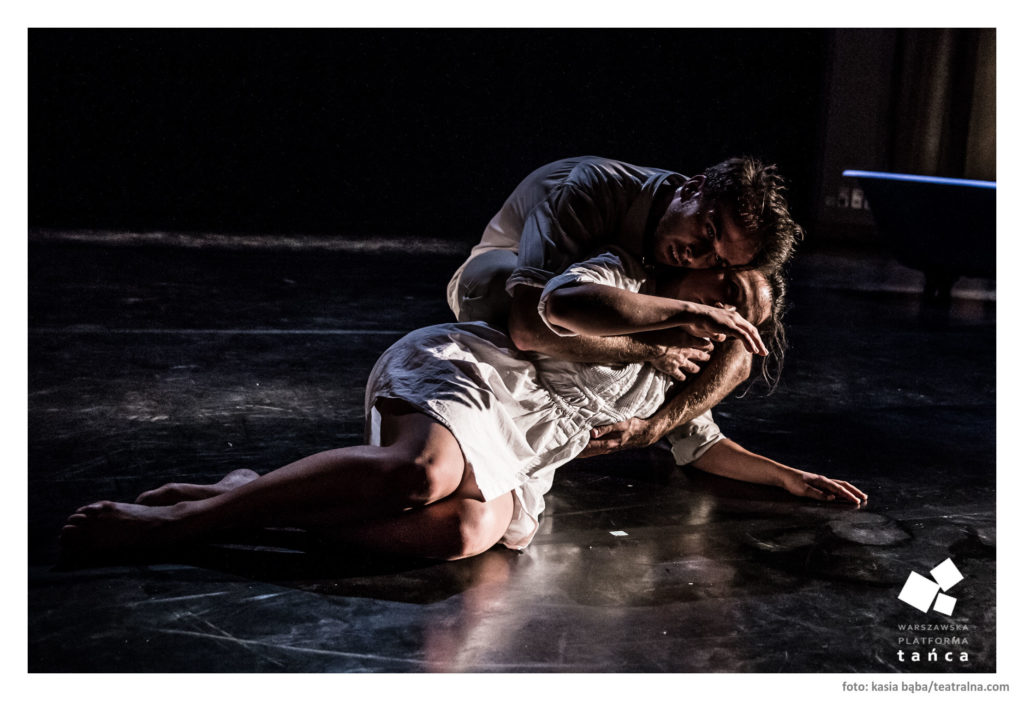 Profanum,
photo Kasia Bąba
Performer, choreographer and graduate in Dance Theatre from the AST National Academy of Theatre Arts in Kraków. He is a co-creator of the Ruchomy Kolektyw (Collective in Motion) group, with whom he has realised 'Profanum' and 'we are not superheroes'. He has created stage movement and choreography for the 'New Year's Day', 'Let the goose kick it' and 'Cinema!' He has also performed in 'Stravinsky: Passages' and 'The Rite of Spring – Commentary' by J. Łumiński and 'Sideways Rain' by G. Botelho.

Events
Contemporary Dance Festival SPACER
2016, Kraków
International Art Forum 'Alter Ego'
2014, Sofia
Roma Teatro Festival
2014, Rome
Prizes
Grand Prix at the Roma Teatro Festival for 'Profanum'
2014, Rome
Honourable Mention at the Polish Independent Theatre Festival for 'Profanum'
2014, Ostrów Wielkopolski
Performance
Profanum
Company
Collective in Motion
Credits
Kamil Wawrzuta

Director/choreographer

Anna Wojtecka

Set designer

Natalia Dinges

Dancer/co-choreographer

Paulina Jóźwicka

Dancer/co-choreographer

Jan Lorys

Dancer/co-choreographer

Oskar Malinowski

Dancer/co-choreographer

Krystian Łysoń

Dancer/co-choreographer
Performance synopsis
'Profanum' is a world of what happens in everyday life. In this story, a human being is shown as a solitary being – lost in the world, and lost within himself. Carefree games become equally carefree sex and cruelty in the hunt for new stimuli and experiences. We balance on edge between the need for love and intimacy, and the power of cruelty. Being lost in the world, it is easy to become ensnared by one's own insanity, which simply becomes an alternative to the insanity of others.
Duration

45"

Crew *

8

Artists

5

Premiere

2013-11-08, Warsaw

Audience

adults
* cast plus technical support
This information has been provided by the person or organisation in question.
The National Institute of Music and Dance and the Adam Mickiewicz Institute
are not responsible for its contents.