Informal Group
Natalia Iwaniec / Iwona Olszowska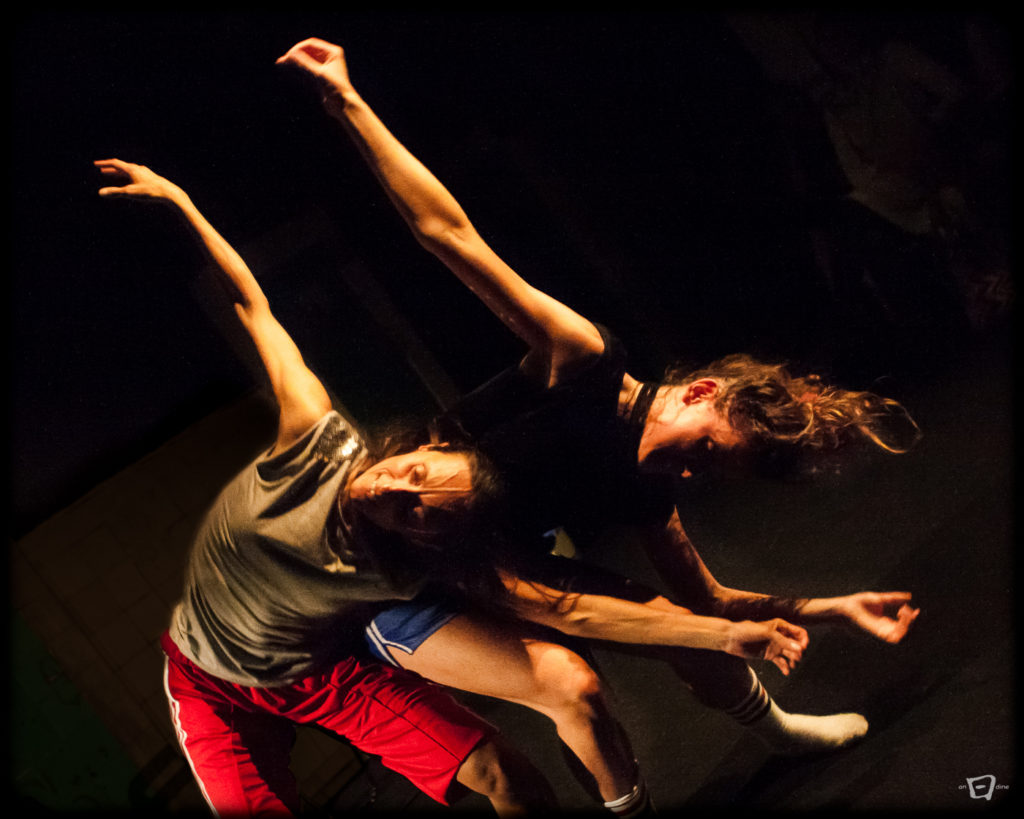 Naive Recreative Dance,
photo Alex Rault
Iwona Olszowska is a dancer, choreographer, improviser and a faculty member at the Music Academy in Łódź, as well as a Somatic Movement Educator in Body Mind Centering.

Natalia Iwaniec is a dancer, choreographer and a certified teacher of GAGA.

Events
Carte Blanche Company – Somatic Warmups for Dancers
2019, Bergen
Cirque Platform
2019, Tibilisi
DAB Dance Across Borders
2017, Gothenburg
Moldavia Dance festival
2011, Chișinău
Almada Dance Festival
2008, Lisbon
Open Look Festival
2001, St Petersburg
Maida Withers
2000, Washington, DC
Dartington College of Arts
1999, Dartington
Risa Jaroslow & Dancers
1989, New York
Prizes
Dance Zone at the Barakh Theatre
2015, Kraków
Performance
Naive Recreative Dance
Company
Natalia Iwaniec / Iwona Olszowska
Credits
Natalia Iwaniec

Dancer, choreographer

Iwona Olszowska

Dancer, choreographer

Marcin Janus

Composer, musician
Performance synopsis
Inspired by and improvised on the basis of GAGA movement. Hot improvisation. For those who were on vacation... or will be. For those who went on vacation, those who are planning one, and those who dream of vacation. Concept: Iwona Olszowska & Natalia Iwaniec Dance impro structure : Natalia Iwaniec & Iwona Olszowska Music: Marcin Janus Premiere: 8th August 2014 Barakh Theatre
Duration

45"

Crew *

5

Artists

3

Premiere

2014-08-08, Kraków

Audience

everyone (regardless of age)
* cast plus technical support
This information has been provided by the person or organisation in question.
The National Institute of Music and Dance and the Adam Mickiewicz Institute
are not responsible for its contents.