Informal Group
Hertz Haus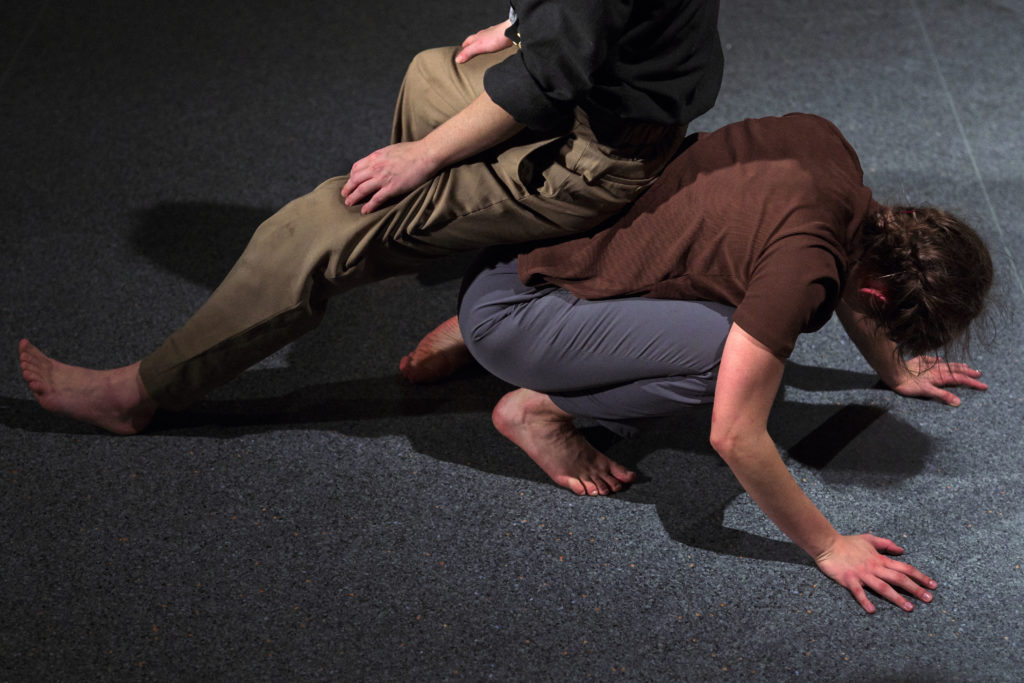 Her(t)z,
photo Patryk Chenc
Hertz Haus – a collective of dancers: Magdalena Kowala, Natalia Murawska, Joanna Woźna and Anna Zglenicka – based in Gdańsk. The dancers create their own aesthetics, using contemporary and physical dance, improvisation and performative activities. The dancers started working together in 2016. Their collaboration began in 2018 with 'Her(t)z', performed at Klub Żak under the patronage of the Gdańsk Dance Festival.

Events
Hertz Haus
2019, Budapest
Hertz Haus/Piotrowska
2019, Gdańsk
Prizes
'Hopeless portraits': award for the best performance and two individual awards at the Open Eyes dance theatre festival
2017, Słupsk
Best Duo of SzólóDuó Dance Festival and audience prize
2020, Budapest
Performance
Her(t)z
Company
Hertz Haus
Credits
Anna Zglenicka

Dancer/choreographer

Joanna Woźna

Dancer/choreographer

Natalia Murawska

Dancer/choreographer

Magdalena Kowala

Dancer/choreographer
Performance synopsis
The work presents a multilayered, self-aware confrontation with the deconstruction of the definition of the human being, based on the flow of his emotional and physical frequency. The universal portrayal of human transformations guarantees an intimate, honest look at its own complexities.
Duration

50"

Crew *

6

Artists

4

Premiere

2018-06-18, Gdańsk

Audience

everyone (regardless of age)

Warnings
* cast plus technical support
This information has been provided by the person or organisation in question.
The Institute of Music and Dance and the Adam Mickiewicz Institute
are not responsible for its contents.