NGOs
Olsztyn Dance Theatre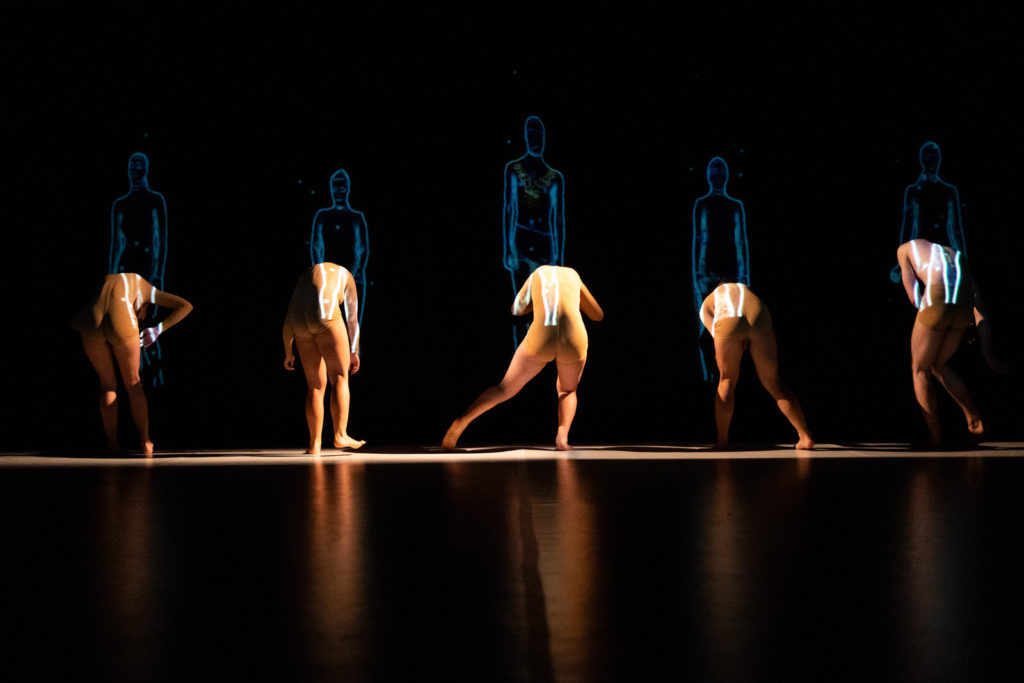 OVER GROUND,
photo Arek Stankiewicz
Olsztyn Dance Theater was created because of the need to develop the dance art environment in Poland's Warmian-Masurian region. It is based on the artistic activities of Pryzmat Dance Company, which has been functioning as a creative group in the ARToffNIA Art and Dance Foundation since the year 2007. Currently, OTT cooperates with the Centre for Education and Cultural Initiatives in Olsztyn, and its activities are financed by the Local Government of the Warmian-Masurian Voivodeship.

Events
Artistic residency in Tenuta Dello Scompiglio in Vorno, Lucca
2018, Vorno
Artistic residency and participation in Altofest International Contemporary Live Arts
2017, Naples
International cooperation during the 'Olsztyn Dance Theatre: Prologue' project – choreographers Antonella Boccadamo (Italy), Anna Rubirola (Spain)
2019, Olsztyn
Best Duet – Szoloduo International Dance Festival
2018, Budapest
Deltebre Dansa Festival
2017, Deltebre
Altofest International Contemporary Live Arts
2017, Napoli
Artistic residency
2016, Sicily
Rożdzestwnski Parad International Theatre Festival
2015, Saint Petersburg
Artistic residecy – workshops with Batsheva Dance Company, Vertigo Dance Company, Yasmeen Gooder Company
2015, Tel Aviv
Artistic residence in Barcelona (cooperation with Mireia de Querol, Cecilia Colacrai, Anna Rubirola)
2014, Barcelona
Prizes
Winning project of the Stage for Dance program 'The Closest: Olsztyn Dance Theatre on Warmian-Masurian Stages'
2020, Warsaw
Association with the Polish Dance Network as a partner centre
2019, Poznań
Small Dance Platform, performance of 'Mr Kejk'
2019, Gdańsk
International Open Contest 'Of Death and Dying'
2018, Tenuta Dello Scompiglio w Vorno, Lucca
International Dance Festival Solo Duo (Ortesztik Foundation)
2018, Budapest
3…2…1…DANCE! Interntational Choreography Contest
2018, Kraków
XXII Festival of Choreographic Miniatures
2018, Belgrade
IV Dance Theatres Contest
2018, Kielce
Open Stage International Festival of Dance Theatres
2017, Tarnów
Performance
OVER GROUND
Company
Olsztyn Dance Theatre
Credits
Katarzyna Grabińska

Choreographer

Paulina Spiel

Dancer

Marta Jakimicha

Dancer

Łukasz Szleszyński

Dancer

Monika Parafiniuk

Dancer

Katarzyna Rutkowska

Dancer

VJ Tonda Kinoko

Video

Maciej Olewniczak "Żuławy", Państwowy Zespół Ludowy Pieśni i Tańca "Mazowsze" im. Tadeusza Segietyńskiego

Music

Fundacja Tańca i Sztuki ARToffNIA

Production
Performance synopsis
Created as part of the international competition 'Of Death and Dying', for which an award was presented to Katarzyna Grabińska with the dance company. The prize was an artistic residence at Tenuta Dello Scompiglio in Vorno, Italy in 2018. The residency program included further choreographic work on the performance 'OVER GROUND' (which has been awarded many times at festivals). This served as the starting point for the creation of a new project related to the topic of death and dying.
Duration

40"

Crew *

9

Artists

5

Premiere

2018-11-10, Vorno, Italy

Audience

adults
* cast plus technical support
Contact
Promotional details
Winning project in the 'Of Death and Dying' competition organised by the Associazione Culturale Dello Scompiglio in Italy
This information has been provided by the person or organisation in question.
The National Institute of Music and Dance and the Adam Mickiewicz Institute
are not responsible for its contents.