NGOs
B'cause Dance Company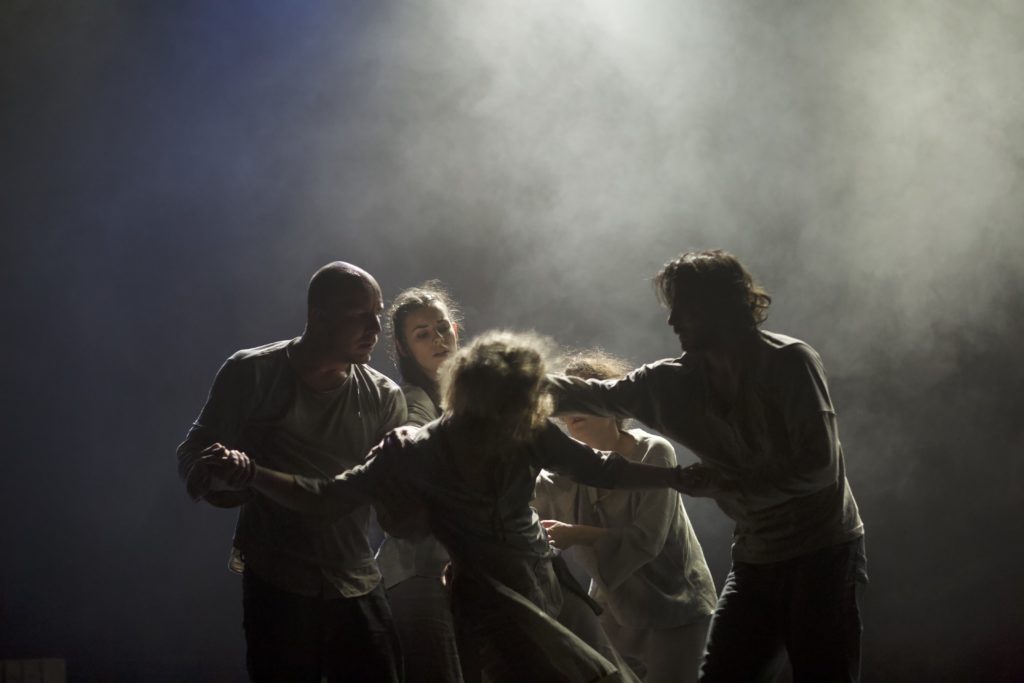 Homesick | Sick Home,
photo Michał Moryl, Fundacja B'cause
B'cause Dance Company is a Polish dance company established in 2018. Our mission is to create performances on the highest level of dance and art, exploring themes which are current, important and worth commenting upon. Our inaugural performance was 'Homesick | Sick Home', which we presented in Poland and abroad. This was followed by performances of 'Faceless | Less Face'. This year, we will premiere two new productions.

Events
Performance in Odin Teatret in Holstebro
2019, Holstbero
Performance
Homesick | Sick Home
Company
B'cause Dance Company
Credits
Bartek Woszczyński

Choreographer

Simone Donati

Composer

Giulio Donati

Composer

Artur Wytrykus

Lighting design

Joanna Woszczyńska

Costume design
Performance synopsis
The performance 'Homesick | Sick Home' is an invitation to contemplation on issues regarding refugees, immigrants and multiculturalism. It is an attempt to depict these issues through dance, which is a sincere and primary means of expression. Perhaps, in the moment, when we are less overwhelmed by a mass of information, we can we look at these subjects from a variety of perspectives.
Duration

60"

Crew *

7

Artists

5

Premiere

2018-10-30, Warsaw

Audience

everyone (regardless of age)

Warnings

loud music, strobe lights
* cast plus technical support
Materiał nadesłany przez Zgłaszającego.
Narodowy Instytut Muzyki i Tańca i Instytut Adama Mickiewicza
nie ponoszą odpowiedzialności za jego treść.