Informal Group
Durski/Kania/Stanek/Ustowska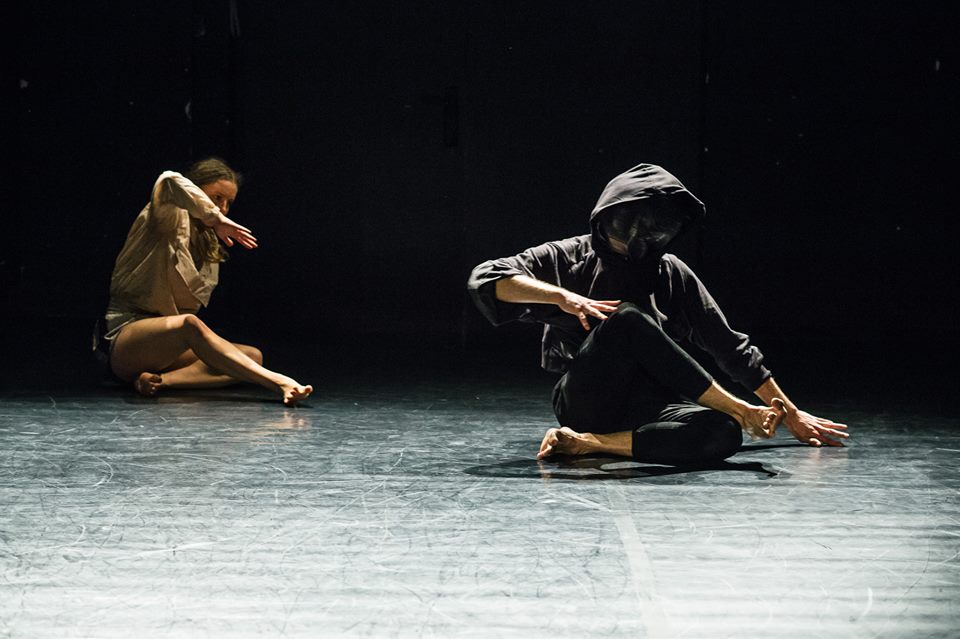 ONE,
photo Dominik Werner
ONE is one of the outcomes of the artistic collaboration initiated by four Polish freelance performers/choreographers. This constellation of artists is the result of more or less (un-)accidental collaborations in Poland and Germany. Collectivity, upon which they reflect in this process, is not reduced to the structures of decision-making but also permeates the political and aesthetic aspects of the creation process itself.

Performance
ONE
Company
Durski/Kania/Stanek/Ustowska
Credits
Katarzyna Kania

Dramaturge/project initiator

Katarzyna Ustowska

Performer/ project initiator

Piotr Stanek

Performer/ project initiator

Patryk Durski

Performer/project initiator

Michał Drabczyk

Composer

Michał Kołodziej

Lighting director
Performance synopsis
'Seeing the self and the world as an abstract glob of particles leads to uncomfortable conclusions.' – N. Leto, 'Sailor' The performance begins with dance. The dance begins with interactions of bodies, sounds, and objects. 'One' is driven by a constant fascination with building and deconstructing, sense and nonsense, the whole and the 'black hole'. The spaces in between sounds and movements are filled with questions about who are we as subjects, and how can we be and create together.
Duration

60 "

Crew *

5

Artists

3

Premiere

2018-09-28, Gdańsk

Audience

everyone (regardless of age)
* cast plus technical support
Contact
Promotional details
Produced by Stowarzyszenie Teatr Dada von Bzdülöw, Wybrzeże Theatre, Gdańsk City Council
Materiał nadesłany przez Zgłaszającego.
Narodowy Instytut Muzyki i Tańca i Instytut Adama Mickiewicza
nie ponoszą odpowiedzialności za jego treść.