Artist
Bożna Wydrowska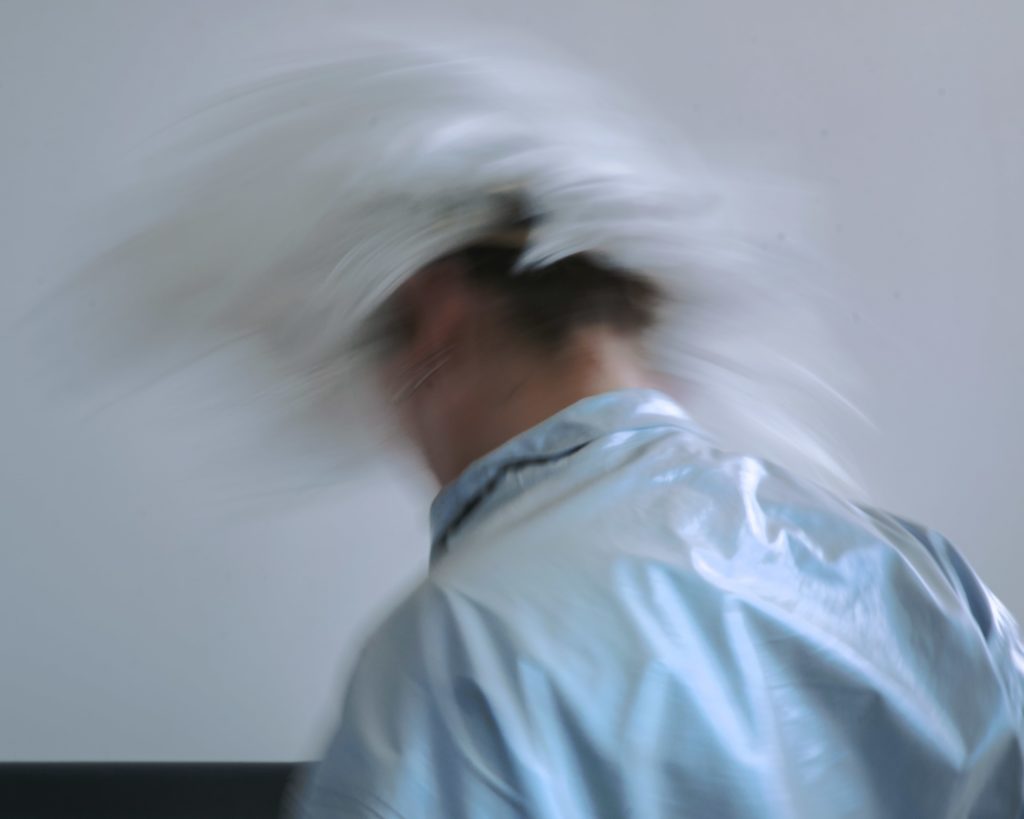 I am going to use this body to become you,
photo Marta Kaczmarek
Bożna Wydrowska is a performer and choreographer. Her activity is based on experimental and alternative choreography practices, using movement and speech. She is also a precursor of Vogue dance and Ballroom culture in Poland. She has performed in various art galleries, such as: CCA Ujazdowski Castle in Warsaw, Galeria Labirynt in Lublin, Gdańsk City Gallery, Calvert 22 Foundation in London, as well as in a theatre spaces, including: the Studio Theatere in Warsaw, Komuna Warszawa and the Dramatic Theatre in Wałbrzych.

Events
European Days of Artistic Creativity – Vogue dance workshops for adults with Bożena Wydrowska
2019, Lublin
'Yvonne, Princess of Burgundy' at the Debutants' Festival First Contact
2019, Toruń
'Yvonne, Princess of Burgundy' at the 13th International Gombrowicz Festival
2018, Radom
'Moonland' at the Festival Sztuka Szuka Malucha (Art Seeks the Little Ones)
2018, Warsaw
Prizes
Hestia Artistic Journey competition
2020, Warsaw
Duality Kiki Ball
2020, Oslo
Icons Galore Ball
2019, Berlin
The Gold Chain Ball
2018, Berlin
The Velvet Ball
2016, Bratislava
Marvel Ball
2014, Primorsko
Performance
I am going to use this body to become you
Company
Bożna Wydrowska
Credits
Bożna Wydrowska

Choreographer and performer
Performance synopsis
A performative solo project referring to identity as the object of a continuous and complex shaping process. The essence of the performance is to create a bond with the viewers by taking their presence into account throughout each act of the performance. The aim of the action is to reconstruct the habits of feeling by building greater layers of empathy and acceptance. Choreography and speech draw attention to the body – which, being socially shaped, also exerts a great influence on the social sphere.
Duration

40"

Crew *

4

Artists

1

Premiere

2020-07-09, Warsaw

Audience

adults
* cast plus technical support
This information has been provided by the person or organisation in question.
The National Institute of Music and Dance and the Adam Mickiewicz Institute
are not responsible for its contents.