Institution
Ballet Company of the Silesian Opera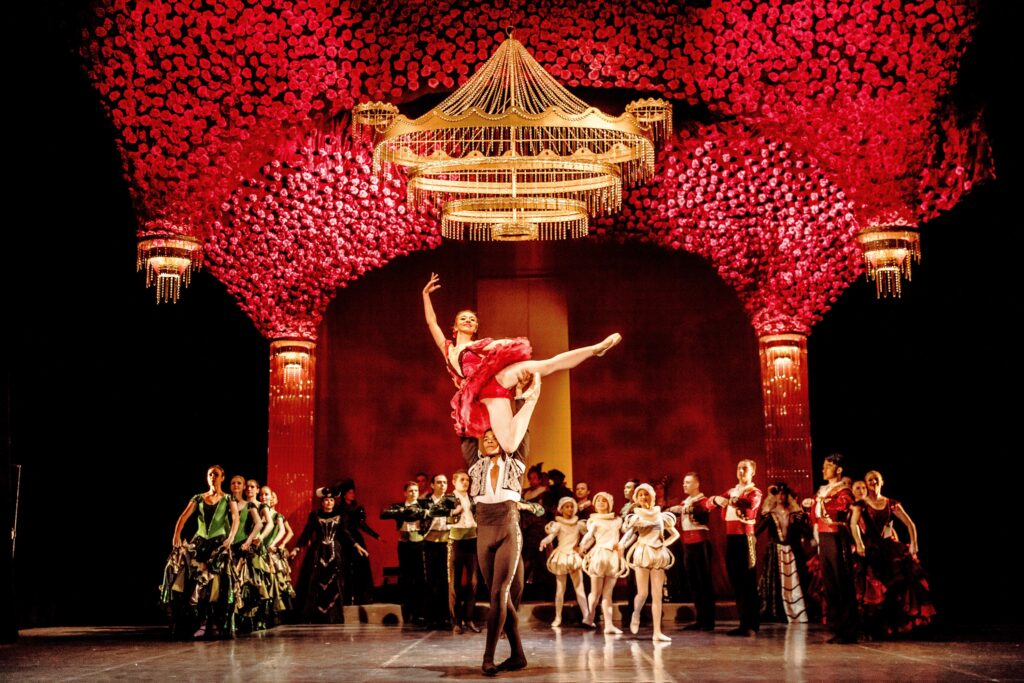 Don Quixote – Ludwig A. Minkus,
photo Krzysztof Bieliński, Opera Śląska w Bytomiu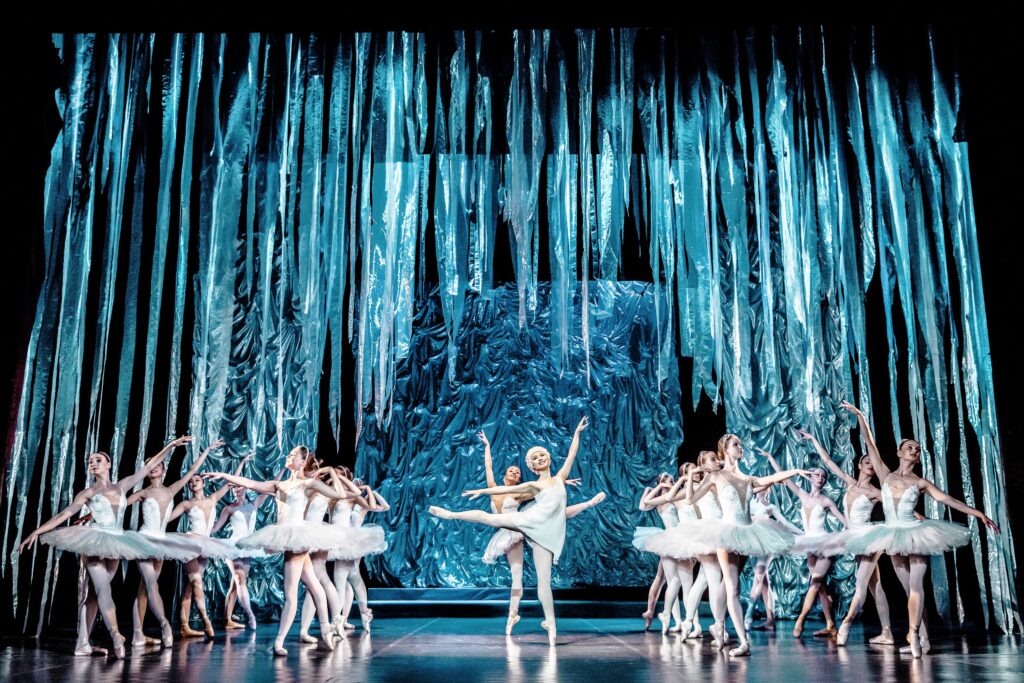 Don Quixote – Ludwig A. Minkus,
photo Krzysztof Bieliński, Opera Śląska
The Ballet Company of the Silesian Opera was created in June 1945, together with the institution itself. The Ballet Company co-creates opera, operettas, musicals, ballet shows and concerts. Grzegorz Pajdzik is the Director of the Ballet Company, which currently consists of 31 dancers including ones from abroad, including countries such as Japan, Brazil, Italy, France and Australia. The dancers of the Silesian Opera created the 'Ballet Alphabet' series as a part of the 'Opera Secrets' project.

Prizes
XIII Jana Kiepura Theatre Music Awards: Best Dancer (Classic) Award for Michalina Drozdowska
2019, Warsaw
Lena Starke Prize (distinction of the Katowice Branch of ZASP) for Joanna Kurkowska and Grzegorz Pajdzik, ballet artists of the Silesian Opera, for their roles in the play 'Wujek 81: Black Ballad'
2017, Katowice
Award of the Marshal of the Silesian Voivodeship in the field of choreography and dance for Henryk Konwiński
2016, Katowice
Golden Mask – Theatre Award for 2014 in the Choreography category for Anna Majer for the choreography for the ballet 'Cinderella' with music by Sergei Prokofiev, based on the fairy tale by Charles Perrault, at the Silesian Opera in Bytom
2015, Katowice
Terpsichore Statuette – special award of the Dance and Ballet Section of the Polish Artists Union for Henryk Konwiński
2014, Warsaw
Golden Mask – Artistic Award of the Marshal of the Silesian Voivodeship for Aleksandra Kozimala-Kliś for the creation of the title role in the GISELE ballet on the stage of the Silesian Opera
1998, Katowice
Performance
Don Quixote – Ludwig A. Minkus
Company
Ballet Company of the Silesian Opera
Credits
Henryk Konwiński

Staging and choreography

Liliana Kowalska

Developing the 'Dryads' and pas de deux choreography by Marius Petipa

Arif Dadashev

Musical direction

Ireneusz Domagała

Set design and costumes

Dariusz Pawelec

Lighting

Agnieszka Nagórka

Musical cooperation

Aleksandra Piotrowska-Zaręba

Choreographer's assistant

Dagmara Walkowicz-Goleśny

Assistant set designer

Grzegorz Pajdzik

Ballet manager

Lucyna Popławska

Ballet teacher

Kazimierz Cieśla

Ballet teacher

Natalia Myślewicz

Accompanist

Ewa Czampiel-Matura

Ballet inspector

Agata Bara

Preparation of the students of the the L. Różycki Ballet School in Bytom
Performance synopsis
A knight-errant and his faithful esquire Sancho Pansa travel through Spain. They meet an enamoured couple. The poor barber Basilio loves beautiful Kitri. However, the girl has another rich admirer, a favourite of her father. The heroes' adventures are the impulse to present spectacular solo variations, duets and ensemble dances. Amongst them are the characteristic gypsy dance and Spanish dances – fantango, seguidilla, bolero – and also the highest level of classical dance.
Duration

150"

Crew *

90

Artists

73

Premiere

2019-04-26, Bytom

Audience

everyone (regardless of age)
* cast plus technical support
Contact
Promotional details
The Silesian Opera is an institution of the Self-Government of the Silesian Voivodeship
This information has been provided by the person or organisation in question.
The National Institute of Music and Dance and the Adam Mickiewicz Institute
are not responsible for its contents.