NGOs
Amareya Theatre & Guests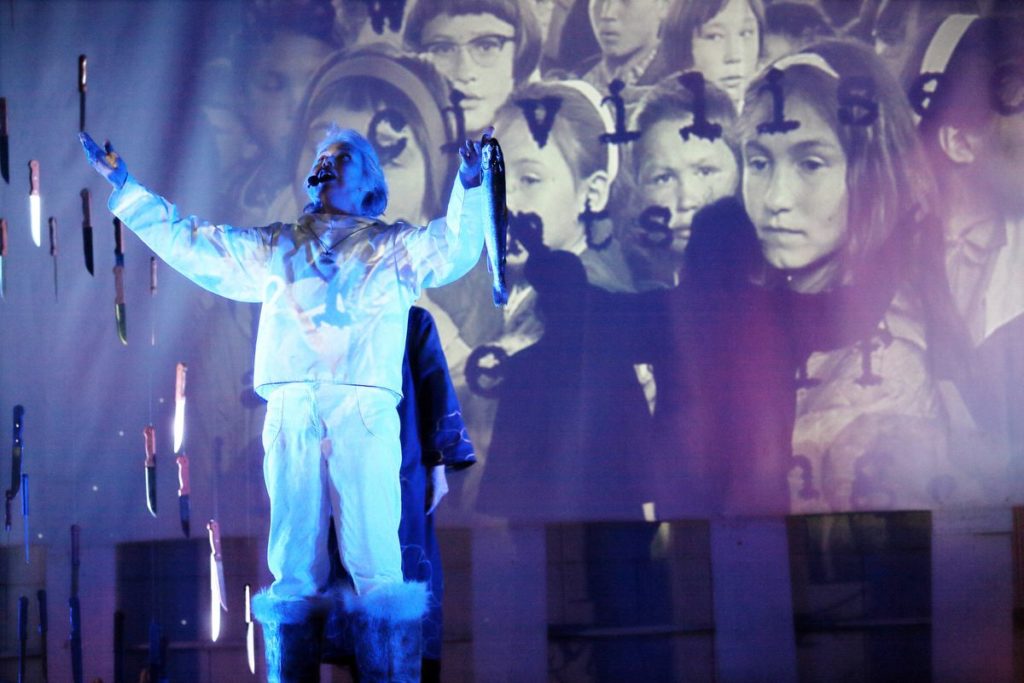 Nomadic Woman,
photo Iwona Wojdowska
Amareya Theatre is an independent dance/theatre company founded in 2003 in Gdańsk, also working under the name Amareya Theatre & Guests. Since 2017, Amareya Theatre has cooperated with Ainu Women Association and CEMiPoS of Sapporo, Japan, producing new performances and working for empowerment of the Ainu minority.

Events
12th International Ethos Theatre Festival Ankara
2018, Ankara
4th International Conference on Bronisław Piłsudski and the Ainu
2018, Kraków
International Conference on the Rights of Ethnic Minorities
2017, Sapporo
Theatre of Testimony 2017 – Amareya Theatre and Guests (Poland) + Gekidan Kaitaisha (Japan)
2017, Tokyo
The National Theatre of Greenland
2015, Nuuk
11th Theatre X International Dance and Theatre Festival
2014, Tokyo
PESTKA Festival 2017
2017, Jelenia Góra
Prizes
'Four' by Amareya Theatre and Teatr A Part chosen for the main showcase of the Polish Dance Platform 2019
2019, Gdańsk
2nd Audience Prize at the Klamra Festival for 'Kantor_Traces: COLLAGE', directed by Katarzyna Pastuszak
2017, Toruń
Nomination for the prestigious Splendor Gedanensis Award at the 11th Theatre X International Dance and Theatre Festival for 'Nomadic Woman'
2014, Gdańsk
Performance
Nomadic Woman
Company
Amareya Theatre & Guests
Credits
Katarzyna Pastuszak

Concept, direction and choreography

Louise Fontain

Performer (central figure)

Daniela Komędera

Performer

Aleksandra Śliwińska

Performer

Monika Wińczyk

Performer

Natalia Chylińska

Performer

Magda Jędra

Performer

Joanna Duda

Musical composition and live performance

Tsugumi Matsudaira

Performer

Katarzyna Pastuszak

Performer

Utae Ehara

Performer
Performance synopsis
'Nomadic Woman' is an interdisciplinary performance project which tackles the issues of migration, resettlement and discrimination. The performance is based on the story of Louise Fontaine, an Inuit Greenlandic woman who currently lives in Norway – but as a child, together with thousands of other children, was deported to Denmark. 'Nomadic Woman' is also a symbolic space for everyone looking for their lost identity.
Duration

60 "

Crew *

10

Artists

9

Premiere

2020-12-11, Gdańsk

Audience

everyone (regardless of age)

Warnings
* cast plus technical support
This information has been provided by the person or organisation in question.
The National Institute of Music and Dance and the Adam Mickiewicz Institute
are not responsible for its contents.