Informal Group
Acrobatic Dance Theater MIRA - ART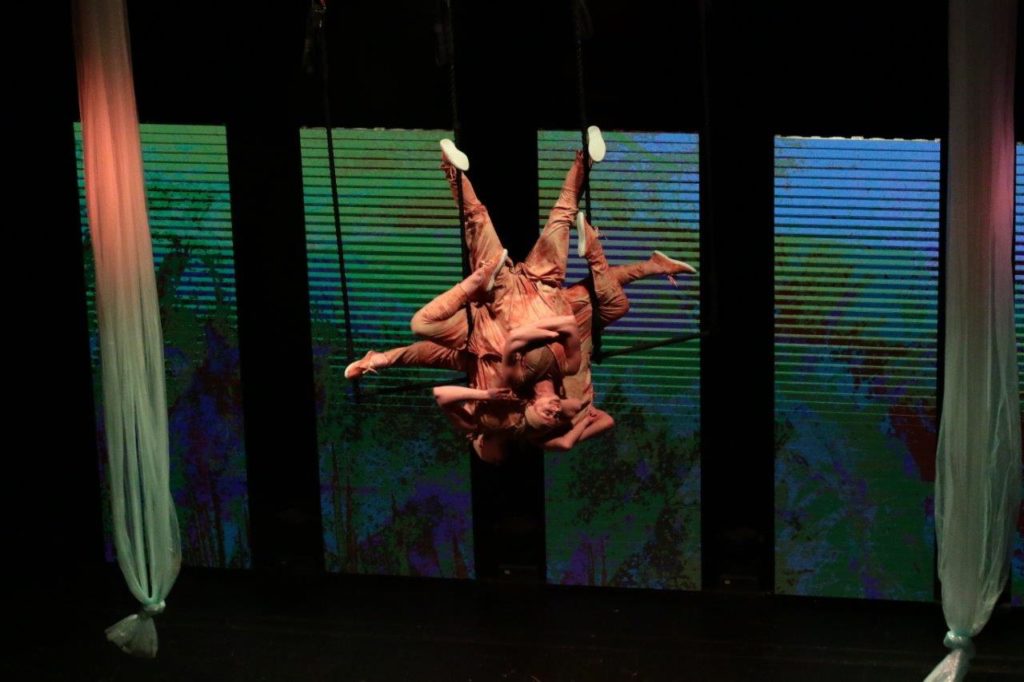 Four Seasons,
photo Krzysztof Okoń
ATT Mira-Art is a group of artists and creators who have been searching for new means of artistic expression for about 20 years, combining ballet with aerial acrobatics.

They have danced for Pope Francis and the Sheikh of Dubai, and at 65 metres above the Shakespeare Theatre in Gdańsk, with the help of a crane. They have also performed in France, Qatar, Colombia, Singapore and India, as well as in 'Notre Dame de Paris' and 'The Witcher' at the Baduszkowa Musical Theatre in Gdynia.

Events
IAA World Congress
2019, Kochi
Embassy of Poland in Bogota
2019, Cartagena
Embassy of Poland in Singapore
2018, Singapore
Consulate General of Poland in Lyon
2018, Bordeaux
Sharjah International Book Fair
2015, Sharjah
Performance
Four Seasons
Company
Acrobatic Dance Theater MIRA - ART
Credits
Krzysztof Okoń

Director

Mirosława Kister-Okoń

Acrobatic choreography

Iwona Runowska

Choregraphy

Artur Guza

Composer

Mirosława Kister-Okoń

Cosumes

Katarzyna Donner

Costumes
Performance synopsis
A short biography of a woman allegorically inscribed in Vivaldi's 'Four Seasons'. Each part presents individual periods of life – from the mystery of conception to death. The first sensations, touch, feeling of rejection, love, betrayal and motherhood are shown in a dance in the air, which is rarely shown in theatre. The association of the title with Vivaldi has its own meaning in the form of the story's concept, as well as with music deeply inspired by the work of Vivaldi's 'Four Seasons'.
Duration

80"

Crew *

4

Artists

11

Premiere

2019-12-14, Gdynia

Audience

adults
* cast plus technical support
This information has been provided by the person or organisation in question.
The National Institute of Music and Dance and the Adam Mickiewicz Institute
are not responsible for its contents.