Artist
Agnieszka Fertała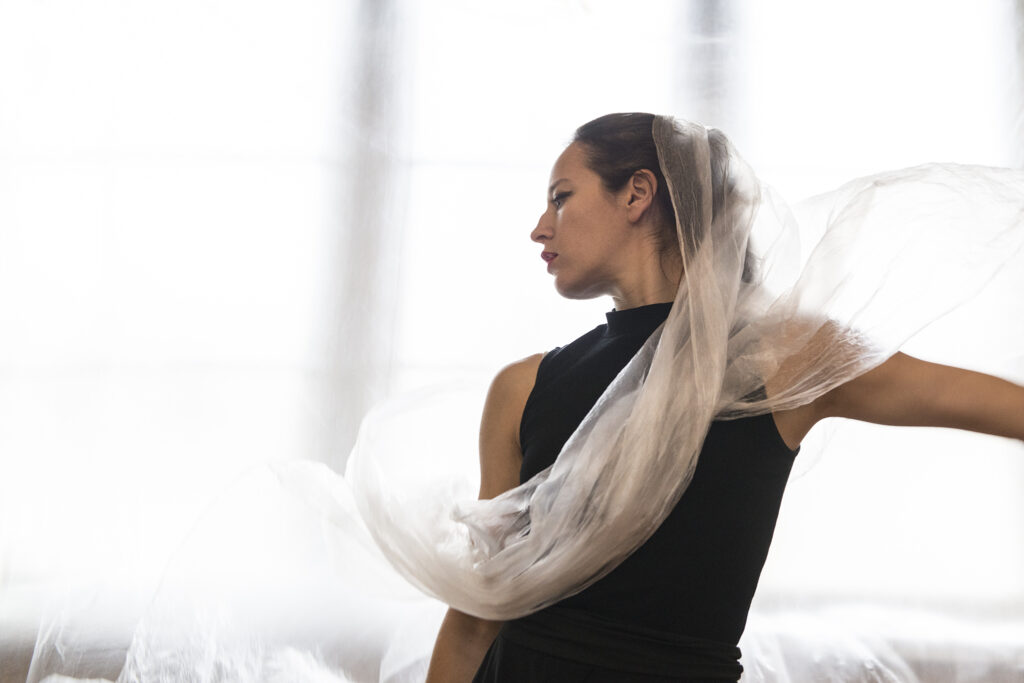 The Museum of Emotions,
photo Andrzej Hajdasz
Agnieszka Fertała is a dancer and choreographer, and a teacher of classical, modern jazz and folk dance. She is a graduate of the Secondary School of Ballet in Poznań, the Fryderyk Chopin Academy of Music in Warsaw and the Academy of Physical Education in Poznań. From 2001 to 2016, she was a dancer with the Polish Dance Theater. She has created such shows as 'Sumo', '3x3' and 'The Museum of Emotions'. Currently, she is associated with FerDance, a dance and ballet studio, and with the Rodlanie song and dance group.

Prizes
Olga Sławska-Lipczyńska Prize for the best graduate of the Poznań Ballet School
2001, Poznań
Award for the best contemporary choreography at the 7th National Competition Meetings of Young Dancers
2016, Poznań
Winner of the scholarship of the Marshal of the Wielkopolska Region in the field of culture
2020, Poznań
Performance
The Museum of Emotions
Company
Agnieszka Fertała
Credits
Andrzej Hajdasz

Scenographer and photographer

Jacek Grzesiak

Composer
Performance synopsis
'The Museum of Emotions' is a story about joy and despair, pride and sadness, persistence and passing, effort and satisfaction in a world of individual and universal values. The performance combines photography and dance, inviting you to a magical world of vivid images in which feelings reign. The creators focused on everyday life and tradition in relation to what is local and human, drawing from the cultural heritage of places near and far.
Duration

40"

Crew *

3

Artists

3

Premiere

2020-10-10, Zakrzewo

Audience

everyone (regardless of age)
* cast plus technical support
Contact
Promotional details
The performance was produced with funds from the budget of the Wielkopolska Region
Co-organizer of the 'Dom Polski' show – Rodła Idea Center
This information has been provided by the person or organisation in question.
The National Institute of Music and Dance and the Adam Mickiewicz Institute
are not responsible for its contents.