Institution
Polish Dance Theatre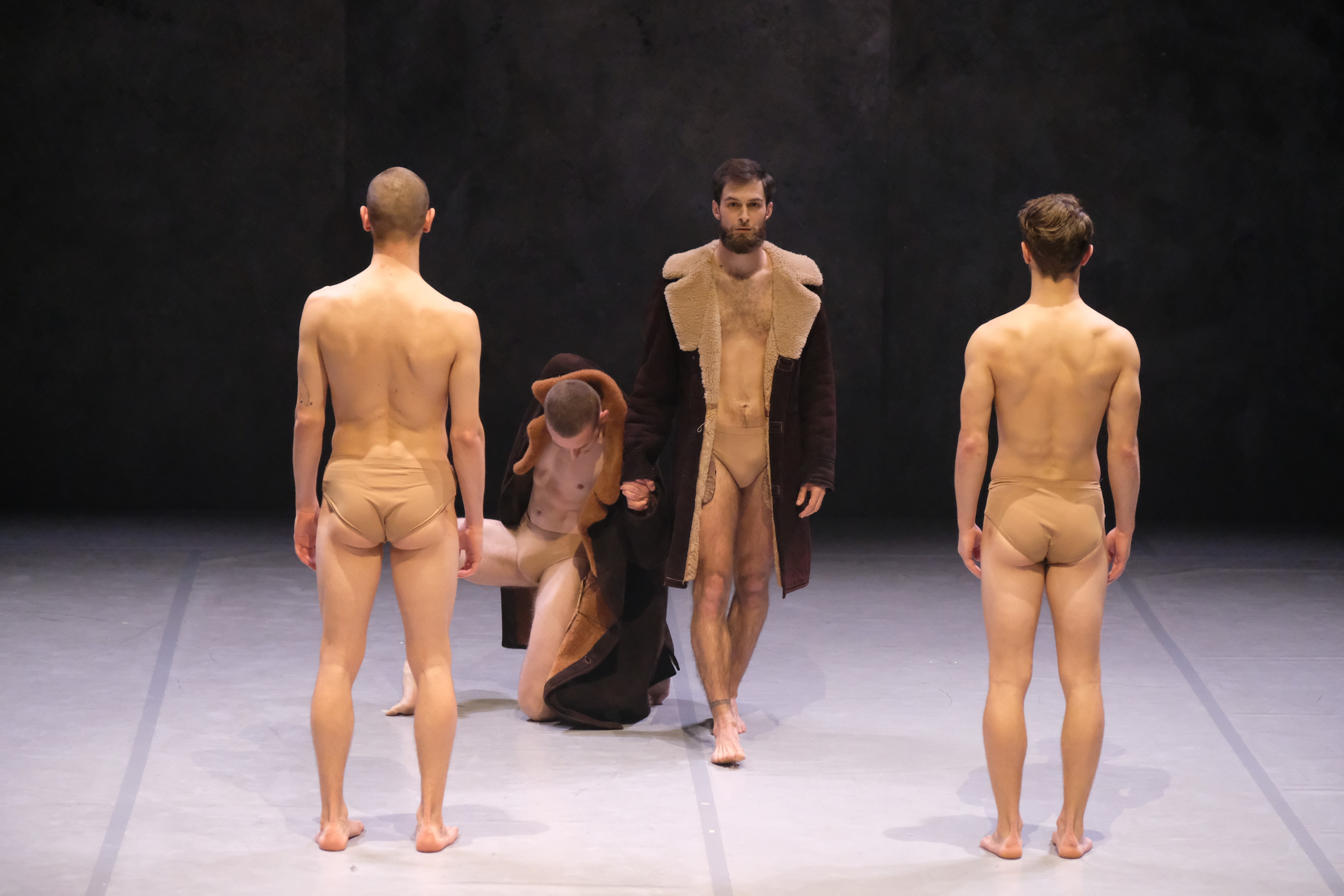 Fabula Rasa,
photo Andrzej Grabowski, Polski Teatr Tańca
Polish Dance Theatre, a professional and autonomous collective, was founded in 1973. Its countenance evolved fro ballet-like spectacle forms to contemporary genres: dance theatre, characterised by crossing genres, as well as technical and stylistic borders, liberating itself from traditional methods of expression and leaning toward interdisciplinarity, as well as pursuing new theatre spaces and an improvisation-based process of creation.

Events
Trinity Laban Conservatoire of Music and Dance
2019, London
Quinzena de Dança de Almada/International Dance Festival
2019, Almada
'CLASH! When classic and contemporary dance collide and new forms emerge' – EU programme ERASMUS+
2019, Roma, Derida, Almada, Amsterdam, Madrid
China Shanghai International Arts Festival (CSIAF)
2018, Shanghai
Theater im Pumpenhaus
2018, Münster
International Theatre Forum TEART
2018, Minsk
15th Belgrade Dance Festival
2018, Belgrad
6th Shenzhen International Friendship Cities Culture and Arts Week Poly Theatre
2017, Shenzhen
Tianjin Grand Theatre
2017, Tianjin
Harbin Opera House
2017, Harbin
Prizes
LA Dance Film Festival 2020, Los Angeles, USA – StandardVision Award
2020, Los Angeles
European Design Awards
2019, Warsaw
The Professional Association for Design/Design Observer
2019, New York
Woodengate International Film Festival
2020, Baia Mare
Play Short 2019
2019, Barreiro
Austin Arthouse Film Festival
2019, Austin
Movimiento en Movimiento
2019, Mexico City
On Art Film Festival
2019, Warsaw
Mexico City Videodance Festival 2018
2018, Mexico City
ARTS TRIANGLE – Dance Film Festival
2018, Dallas
Performance
Fabula Rasa
Company
Polish DanceTheatre
Credits
Maciej Kuźmiński

Choreographer

Zbigniew Kozub

Composer

Stanisław Moniuszko

Composer

Ilona Binarsch

Set & costume designer

Paul Bargetto

Dramaturge

Paweł Murlik

Lighting designer
Performance synopsis
This performance is inspired by the book 'Fabula Rasa' by Edward Stachura. Raised in France, before resettling in Poland, he spent his life writing poetry and prose. Restlessly wandering the world, he was an exile suffering from both ecstatic visions and terrifying nightmares. He wrote: 'This book is a description of something that is. That something is the immortally living life. You can discover it if you don't get stuck on words... If you get lost farther, beyond the word, beyond the grave.'
Duration

70"

Crew *

26

Artists

16

Premiere

2019-11-19, Poznań

Audience

adults
* cast plus technical support
Contact
Promotional details
The performance was co-organised by the Institute of Music and Dance within the framework of the Choreographic Commissions 2019 programme.
This information has been provided by the person or organisation in question.
The Institute of Music and Dance and the Adam Mickiewicz Institute
are not responsible for its contents.