Artist
Volodymyr Ryga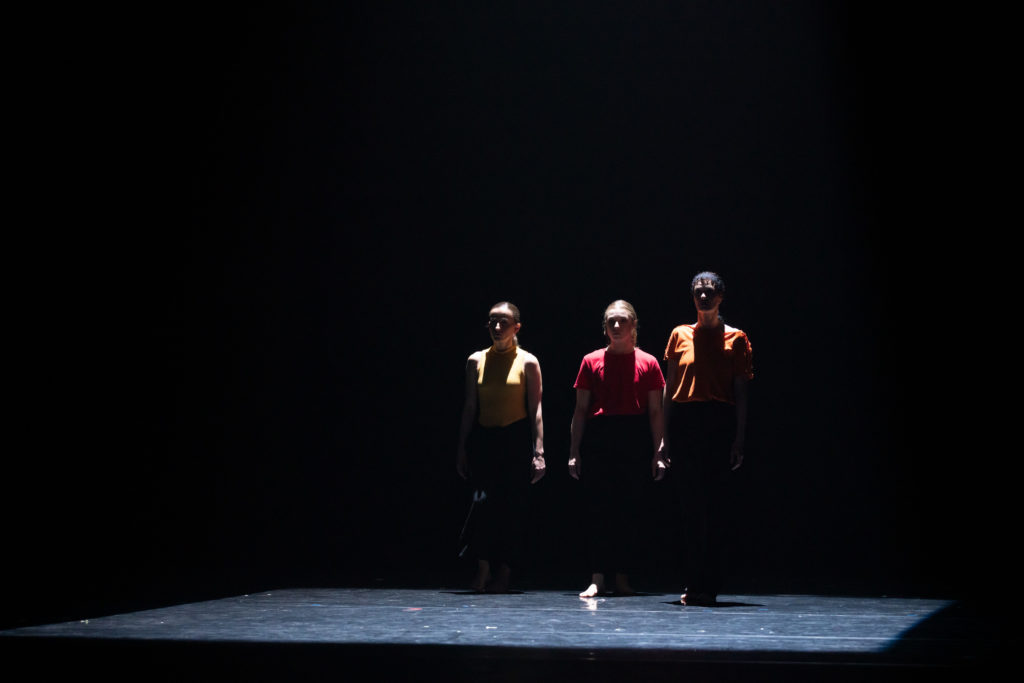 80%,
photo Marek Wawrzyniak
Volodymyr Ryga is a freshly graduated choreographer who made his debut in this industry in 2014 with an etude – excuse me! – on the Łódź Arterion stage. Since then, he has been exploring the world from a dance perspective.

Events
Volodymyr Ryga
2017, Ivano-Frankivsk
Prizes
6th National Monodrama Days in Koszalin – Debuts – North Arrow 2018
2018, Koszalin
Performance
80%
Company
Bagrano Projects
Credits
Performance synopsis
The title of the performance is justified by the fact that 80% of the entire process was selected from the previous process. The choreographic actions are based on light movements in a straight line. The free bodies of the dancers are attracting or repelling each other. All of the actions on stage are aimed at revealing selected phenomena in space. The created character, demiurge, brings darkness.
Duration

10"

Crew *

3

Artists

4

Premiere

2019-05-27, Warsaw

Audience

everyone (regardless of age)
* cast plus technical support
This information has been provided by the person or organisation in question.
The National Institute of Music and Dance and the Adam Mickiewicz Institute
are not responsible for its contents.