Artist
Przemek Kamiński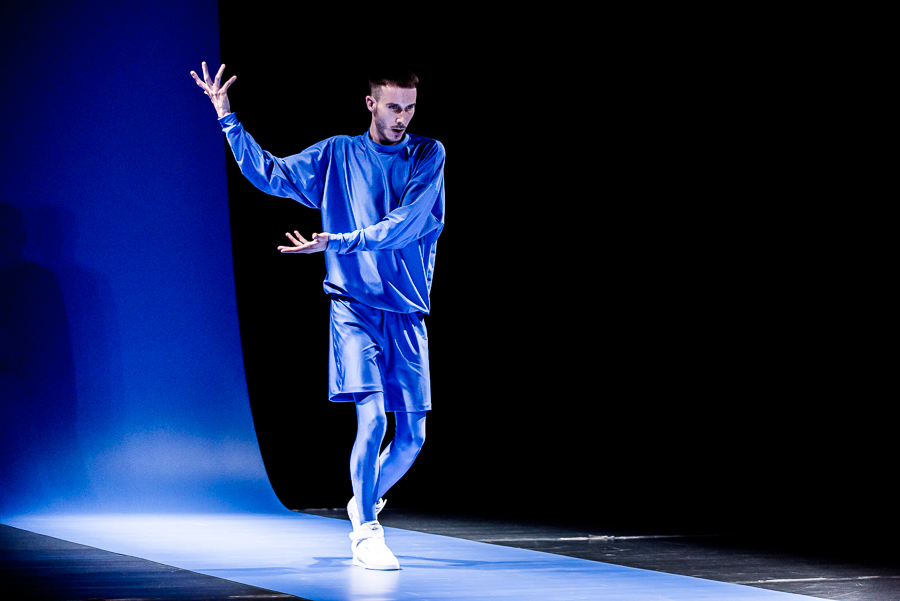 Pharmakon (it radiates),
photo Maciej Zakrzewski, Art Stations Foundation by Grażyna Kulczyk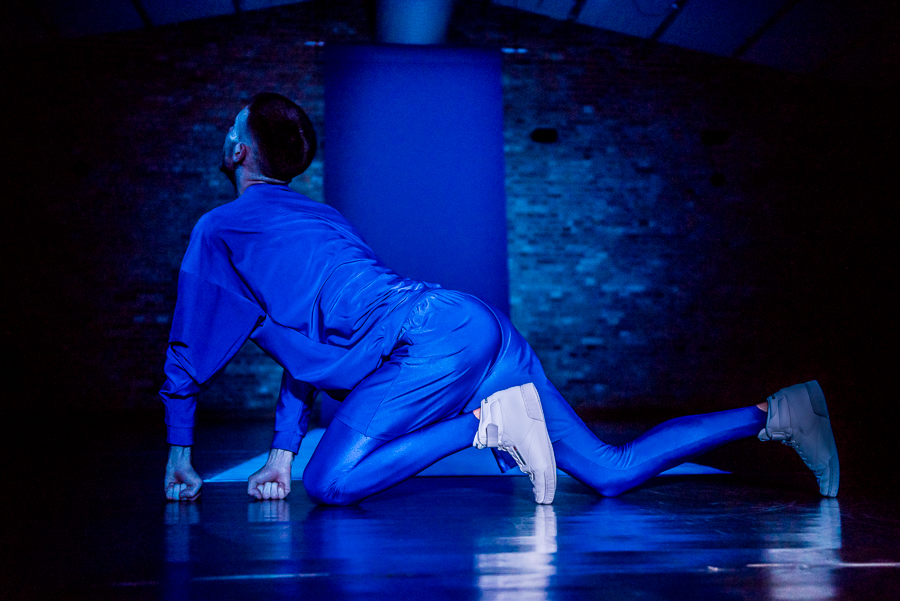 Pharmakon (it radiates),
photo Maciej Zakrzewski, Art Stations Foundation by Grażyna Kulczyk
Przemek Kamiński is a Polish-born, Berlin-based choreographer and performer. He creates and presents his works in the context of both the performing and visual arts. He graduated from the HZT Inter-University Centre for Dance Berlin at the Berlin University of the Arts. He has performed in projects by Juan Dominguez Rojo, Isabelle Schad, Nicole Seiler, Jeremy Shaw and Julian Weber, amongst others.

Events
HAU Hebbel am Ufer
2020, Berlin
residency at K3 – Zentrum für Choreographie
2020, Hamburg
The Prague Quadrennial of Performance Design and Space
2019, Prague
The Performing Arts Festival Berlin – Sophiensaele
2018, Berlin
Residency at Workshop Foundation
2018, Budapest
The Tanztage Festival, Sophiensaele
2018, Berlin
Residency at I.C.I / CCN
2017, Montpellier
Kunsthalle Zurich
2017, Zurich
Residencay at the Visegrad Artist Residency Programme – art quarter budapest
2016, Budapest
Residency at the Artists Research Laboratory, Fondazione Antonio Ratti
2015, Como
Prizes
Project Funding, Senate Department for Culture and Europe, Berlin
2020, Berlin
Global Cultural Exchange Stipend, Senate Department for Culture and Europe, Berlin
2019, Berlin
Mentoring Program, PAP Performing Arts Program
2019, Berlin
Early Career Funding, Senate Department for Culture and Europe, Berlin
2018, Berlin
Künstlerhaus Lukas Scholarship
2017, Ahrenshoop
Alternative Dance Academy Scholarship, Art Stations Foundation
2012, Poznań
International Activity Support Scholarship, Institute of Music and Dance
2011, Warsaw
Performance
Pharmakon (it radiates)
Company
Przemek Kamiński/Art Stations Foundation
Credits
Przemek Kamiński

Choreography and performance

Mateusz Szymanówka

Dramaturgical assistance

Guy Cools

Artistic coaching

Arca

Music

Aleksandr Prowaliński

Lighting design

Łukasz Kędzierski

Technical implementation
Performance synopsis
Przemek Kamiński refers to the cultural history of the colour blue, approaching it through the prism of the ancient Greek term 'pharmakon' – meaning medicine, poison and something that must be sacrificed. The artist creates a series of vertical landscapes, in which a body irradiated by the colour moves between the visible and the imagined. The first and second planes, as well as viewers' fantasies, blend into each other, while identity is negotiated along and across the surface of the screen.
Duration

35"

Crew *

2

Artists

1

Premiere

2017-09-30, Poznań

Audience

adults

Warnings
* cast plus technical support
Contact
Promotional details
Production: Art Stations Foundation by Grażyna Kulczyk in the framework of the Solo Project Plus 2017
This information has been provided by the person or organisation in question.
The Institute of Music and Dance and the Adam Mickiewicz Institute
are not responsible for its contents.