Informal Group
Agata Życzkowska / Mirek Woźniak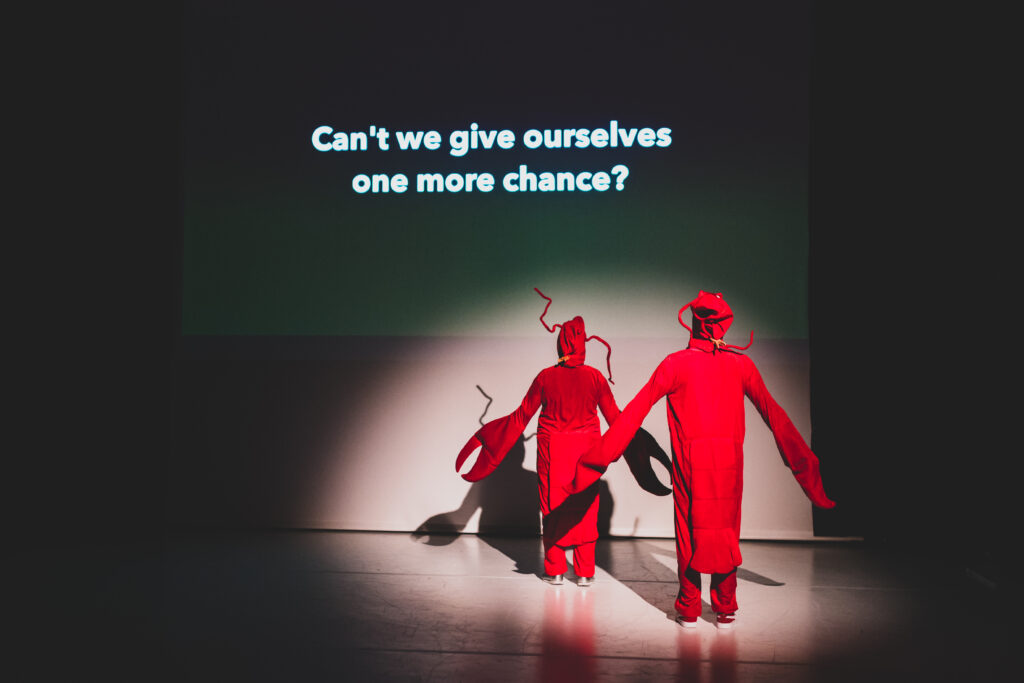 Axiom of Choice,
photo Karolina Jóźwiak, Fundacja Rozwoju Teatru 'NOWA FALA'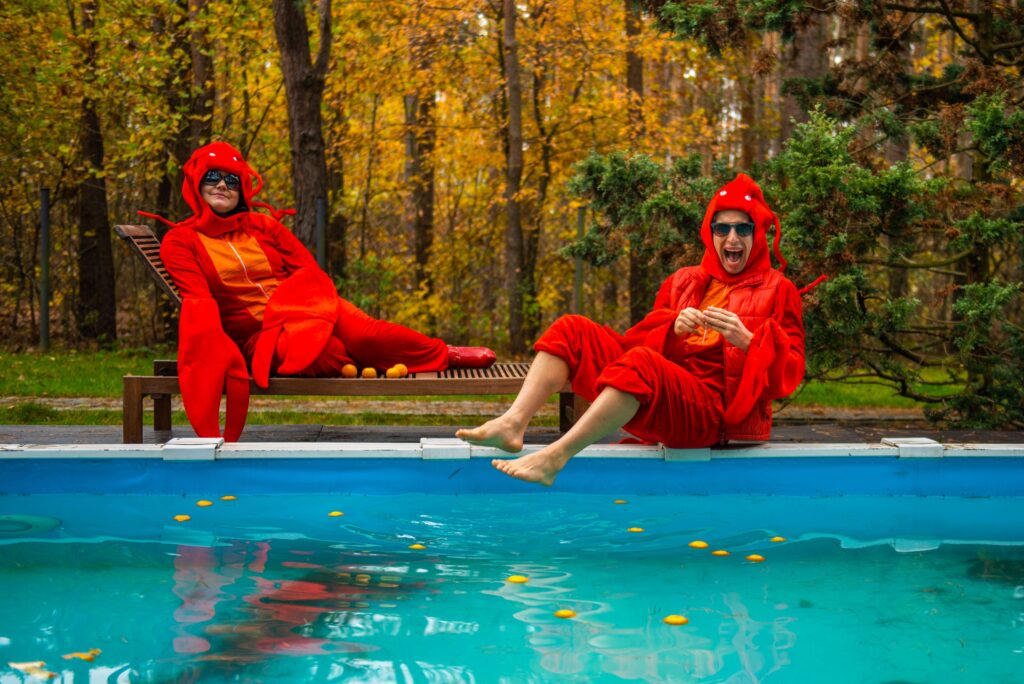 Axiom of Choice,
photo Marta Ankiersztejn, Fundacja Rozwoju Teatru 'NOWA FALA'
Agata Życzkowska is an actress, director, dramaturg and performer. Mirek Woźniak is a choreographer, dancer and musical actor. The duo operates on the border of various fields of art, with particular emphasis on the area of new, experimental choreography with elements of authentic movement, improvisation and animal movement with the use of multimedia and interactive methods. The topics they deal with are ecology, freedom, equality and tolerance.

Events
Festival DANSES-CITéS
2020, Carcassonne
Festival Quartiers Danses
2019, Montreal
Biennale Cinars
2018, Montreal
Prizes
'Coup de Coeur' jury prize for originality – Festival Quartiers Danses
2019, Montreal
Performance
Axiom of Choice
Company
Agata Życzkowska / Mirek Woźniak
Credits
Agata Życzkowska

Concept creator, director, choreographer, dancer, dramaturg, video creator

Mirek Woźniak

Choreographer, dancer, dramaturg

Wojtek Kaniewski

Video creator
Performance synopsis
The theory of AXIOM OF CHOICE is transformed through the prism of the artists' identity in terms of social and choreography. The selectors they choose are generation, ecology, numbers, pheromones, blood type, being a stranger, or the smell of mandarins from childhood. In a climate crisis, in apocalyptic times, the axiom of choice is an optimistic theory. However, this optimism can only exist in a moment of meeting. Action awakens as a result of associations with scent, which are treated as a unique time capsule.
Duration

40"

Crew *

2

Artists

2

Premiere

2019-12-05, Warsaw

Audience

adults

Warnings
* cast plus technical support
Contact
Promotional details
Production: Theatre Development Foundation NEW WAVE / Coproduction: Dance Art Center in Warsaw / The production was completed thanks to the support of the Capital City of Warsaw / Supported by the Adam Mickiewicz Institute / Premiere: 05.12.2019 / Dance Art Center in Warsaw
This information has been provided by the person or organisation in question.
The National Institute of Music and Dance and the Adam Mickiewicz Institute
are not responsible for its contents.